Elon Musk has never been shy about voicing his opinion, whether anyone likes it or not. For the left, it is usually not. He also hasn't held back on one of the left's biggest financial backers, George Soros.
Most rational people know George Soros is doing everything in his power to cause chaos and ruin our country. That leaves roughly half of the country believing Soros is simply misunderstood and he is a humanitarian. Musk claimed quite the opposite in a series of recent Twitter posts that had leftists crying salty tears and filling their diapers everywhere. Check this out via Outkick.
DAs backed by Soros dominated the 2022 election cycle, and the results are pretty obvious to anyone paying attention. District attorneys backed by him seem unbelievably loose on criminals and tough on ordinary citizens.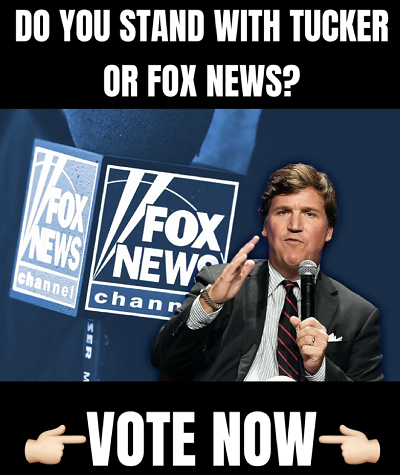 For example, the Soros family helped bring Alvin Bragg to power in Manhattan, and his office is charging Daniel Penny for restraining an out of control deranged person on the NYC subway.
Indeed, Soros-backed District Attornies in most of our large cities spend more time NOT prosecuting actual criminals than they do enforcing the law. The result is many of those same cities have become unlivable hellscapes where you are more likely to be prosecuted for doing the right thing like Daniel Penny or simply defending yourself or your home from an invading horde.
Musk made his feelings known on Twitter.
The Tesla and SpaceX founder tweeted Monday night that Soros reminds him of "X-Men" villain Magneto.
Soros reminds me of Magneto

— Elon Musk (@elonmusk) May 16, 2023
When faced with some pushback about the comparison, Musk made it clear he doesn't believe for a second that Soros has pure intentions and claimed the liberal favorite "hates humanity."
Fun fact: Magneto's experiences during the Holocaust as a survivor shaped his perspective as well as his depth and empathy. Soro, also a Holocaust survivor, get's attacked nonstop for his good intentions which some Americans think are bad merely because they disagree with this…

— Brian Krassenstein (@krassenstein) May 16, 2023
George Soros seeks a global economy and a centralized currency. His philosophy is what so many of the ultra-rich that want ultimate control seek; a nation of people dependent on the government, that own nothing, and who are happily stuck in their class.
You assume they are good intentions. They are not. He wants to erode the very fabric of civilization. Soros hates humanity.

— Elon Musk (@elonmusk) May 16, 2023
That is not the American dream, and that is not what our nation was founded on. In America, a little luck and a lot of hard work can get you ahead. It doesn't matter what color your skin is or what sex you are. Actual statistics prove that if you work hard and do the right things, you have a much bigger chance of being successful than otherwise.
By releasing criminals and causing chaos, Soros is helping to undermine our trust in our public institutions. One of the core goals of Communism is to sow a lack of trust in public institutions. Once that happens, chaos and disorder can take place, and the government can step in even further.
A Hungarian billionaire like Soros doesn't belong in our politics, no less writing million-dollar checks to leftist causes. Elon Musk recognizes that and isn't afraid to call it out. Hopefully, more people will take notice of what Soros and his ilk are doing to destroy our country before it is truly too late.
Notice: This article may contain commentary that reflects the author's opinion.
---


Calling All Americans! Patriot Fetch is Conservative Breaking News Headlines every day, all day. Go to PatriotFetch homepage for daily Conservative news or look below for the next hot story!