In order to launch a successful bid for the White House, it takes a whole lot of cheddar, and I ain't talking about cheese. I'm talking about them Benjamins, y'all. If you don't have a fully loaded war chest with lots and lots of money, you will have a nearly insurmountable battle ahead of you in a presidential race.
And the cost keeps going up, like everything else in our modern era. Back in 2016, the average presidential candidate spent a whopping $2.2 billion. That jumped up to $6.6 billion in 2020. That's what it takes to run a presidential campaign. Which is why the average person in this country doesn't toss their hat in the ring. They lack the resources to mount a competitive bid for the presidency, which means that only the rich seem to be able to run for office, and thus, they control the policies that run this country.
And this is bad news for former President Donald Trump, as he's lost a wealthy Republican donor to another candidate. According to the Daily Wire, that candidate is Florida Republican Gov. Ron DeSantis.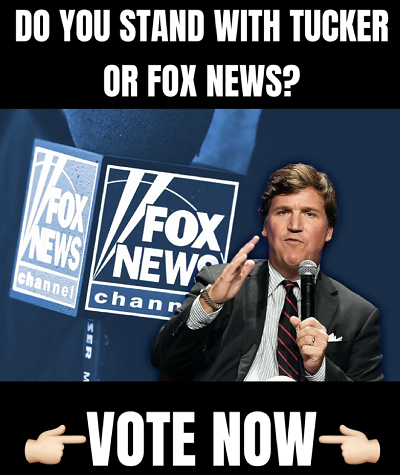 "Hal Lambert, founder of Texas-based Point Bridge Capital, thinks the GOP needs to move on from the 76-year-old former president and go for DeSantis, 44," the report said.
"I'm in for DeSantis this time. I plan to do a lot to help DeSantis win," Lambert said in a conversation with The New York Post.
"Ron is good at giving a message," Lambert continued, going on to add that his wife Casey "is amazing." "She will be a real asset."
Lambert then commented on the recent performance given by former President Trump at a CNN town hall event, stating that he wasn't a big fan.
"What voters who didn't vote for Trump in 2020 are going to vote for him this time based on his performance? I don't think anyone will," Lambert remarked.
"We can't talk about things from four years ago that can't be changed," he explained. "Trump is going to have a difficult time winning the general election. The election won't be about Joe Biden's bad record. It will be a referendum on Trump instead."
Lambert went on to say during the interview that DeSantis would be a great contrast to the current older-than-dirt Joe Biden on the debate stage. This is a fairly true statement. Trump did a wonderful job in the White House and if he wins, no doubt would do a lot of good things. But if, for whatever reason, he doesn't get the nomination, DeSantis would absolutely destroy Biden on the debate stage. Trump likely would do good, but he's not quite as eloquent as DeSantis. Then again, that's one of many reasons so many conservatives love him. He's not that different than the "every man."
Both of these candidates bring a lot to the table. We'd be blessed to have either one of them at the helm. That is something that cannot be argued. A person like Trump or DeSantis is who we need to start electing to every office. It's the best way to wage war against the radical progressives who are pushing their agenda harder now than ever before.
"Trump might be worth $2.5 billion (at least according to a Forbes report), but The Don doesn't like to spend his own cash. He's looking to the money whales to fund his 2024 run, and they're busy swimming out to deep water," the report added.
"GOP megadonors Robert Mercer and Rebekah Mercer have no current plans to help former President Donald Trump's 2024 campaign for the White House, according to people familiar with the matter," CNBC stated in their report.
"The Mercers, a father and daughter who were among Trump's major benefactors during his first run for president in 2016, are distancing themselves from the ex-president's third White House bid and cutting back their overall campaign fundraising, these people said. The people who spoke to CNBC did so on the condition of anonymity in order to talk about private conversations," the report added.
Lambert isn't the only donor who has decided to give Trump a pass this time around.
"Blackstone CEO Steve Schwarzman, Citadel CEO Ken Griffin, wealthy New York businessman Andy Sabin and billionaire Ronald Lauder are among the wealthy GOP donors opting against helping Trump's latest campaign — at least during the Republican primary," CNBC stated. "Some of the country's wealthiest GOP donors do not believe Trump can win again and have argued for a new face to represent their party in the race for president."
Trump is still way, way ahead of DeSantis in the vast majority of polls, so at this point, it looks like we're going to see a rematch of the 2020 race. However, things can change rapidly in politics, especially with so much time ahead before the primaries. Regardless, as stated above, our nation will be way better off with either candidate in the Oval Office, so really, the biggest focus should be on ways to defeat Biden in 2024 and assure a clean, fair, election.
Notice: This article may contain commentary that reflects the author's opinion.
---


Calling All Americans! Patriot Fetch is Conservative Breaking News Headlines every day, all day. Go to PatriotFetch homepage for daily Conservative news or look below for the next hot story!