Monty Python founder and comedy legend John Cleese is firing back at the woke factions calling for the famous "Loretta" scene from "Monty Python's Life of Brian" to be removed. He is having none of it.
In the scene, the People's Front of Judea members are sitting in the Coliseum talking philosophy and strategy. The members, Stan, Frances, Judith, and Reg are talking about rights. As the conversation progresses, Stan keeps interjecting on behalf of women. When Reg asks Stan why he is "always on about women," Stan informs the group he wants to be one.
From that point Reg informs Stan that he can't be a woman, or have babies because he has no womb. The rest of the group, in a seemingly prophetic move, agree to acknowledge that Stan has the right, as a man, to have babies despite not having a womb.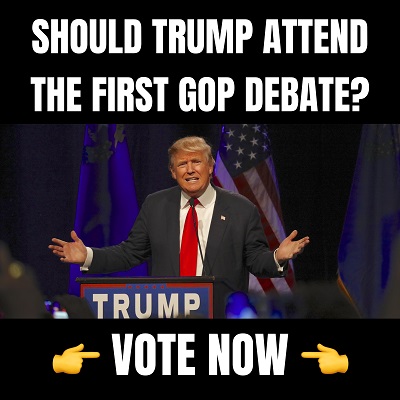 Essentially they placate his mental illness. While the rest of the group claim it is symbolic of their struggle against Roman oppression, Reg simply says it is "Symbolic of his struggle against reality."
When the movie was released in August of 1979, no one could have imagined that the farcical scene set in the Roman Colosseum with Stan insisting he wants to be a woman and have babies would just be a Tuesday in 2023. Yet, here we are.
John Cleese said London is less English now and is 100% correct.
This sketch is also 100% correct and was ahead of its time. pic.twitter.com/d6y8nupzQF

— James (@SoNowUknow2) May 22, 2023
John Cleese has been an outspoken critic of the far-left ideology that has taken root like a virus, and when incorrect information was circulated about him agreeing to remove "Loretta" from the famous movie, he was quick to point out the truth.
"A few days ago I spoke to an audience outside London. I told them I was adapting the Life of Brian so that we could do it as a stage show (NOT a musical ). I said that we'd had a table reading of the latest draft in NYC a year ago and that all the actors – several of them Tony winners – had advised me strongly to cut the Loretta scene.  I have, of course, no intention of doing so," he tweeted.
'So someone in the audience had called a journalist and misreported me. Amazingly none of the British media called to check," he added.
Cleese, who played Reg in the movie, is a staunch supporter free speech, and a harsh critic of wokeness and its crippling effect on comedy. He also has spoken out against biological men in women's sports. Cleese is too famous to cancel, despite numerous attempts by the left in America and overseas.
Cleese goes on to talk about the table read and the reaction from the actors, particularly the American ones
"At the end, I said to the American actors: 'What do you think?' And they said: 'We love the script, but you can't do that stuff about Loretta nowadays,'" he reportedly said.
He added, "So here you have something there's never been a complaint about in 40 years, that I've heard of, and now all of a sudden we can't do it because it'll offend people. What is one supposed to make of that?"
Indeed, what does one make of that? John Cleese will make the stage version, cancellation be damned. He isn't about to be shouted down or cancelled, especially when one of his legendary works is involved.
The "Loretta" scene isn't insulting or bombastic, it is simply a farcical couple of minutes in the movie that serve to introduce the titular character, Brian, to his eventual accomplices, the People's Front of Judea.
The point is, the entire movie is a farce. It is sad that in a movie that includes aliens, a healed leper that is mad at Jesus for ruining his livelihood, a fistfight at the Sermon on the Mount, and an infamous crucifixion scene that ends the movie with a happy sing along, the scene that is being criticized is the most painfully honest scene in the movie. Yet, here we are in 2023 agreeing that men can have babies, and Stan can, in fact, be Loretta. Strange days, indeed.
Notice: This article may contain commentary that reflects the author's opinion.
---


Calling All Americans! Patriot Fetch is Conservative Breaking News Headlines every day, all day. Go to PatriotFetch homepage for daily Conservative news or look below for the next hot story!