You probably don't need another reason to be ticked off at the Biden administration right now, but guess what? I'm going to give you one anyway. Mighty nice of me, right? I'm here to serve you guys and to aid in the destruction of the progressive left and it's insane push to create a Marxist dystopian nightmare. And let's face it. Most people are not willing to join the fight until they're good and ticked off. So I'm just doing my part guys.
A new report from the Daily Wire has revealed that the U.S. Border Patrol, which is part of Biden's Department of Homeland Security, has partnered up with Mexican immigration officials to help facilitate the migration of thousands of of illegal immigrants across the border into the United States.
What a betrayal, right? The current administration is not only allowing these folks to cross illegally, but our government is actually helping them do it.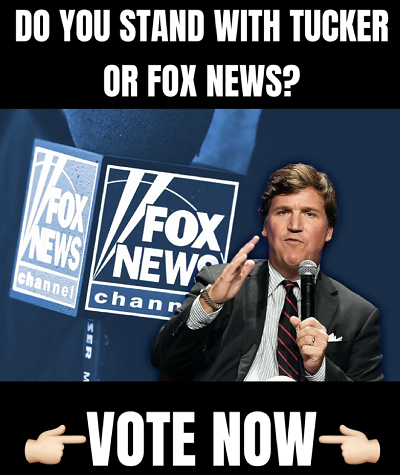 "Border agents are communicating across the U.S.-Mexico border with Mexican authorities on encrypted messaging platforms to facilitate crowds of migrants entering the United States, according to Mexican officials. The U.S. officials have set up the "controlled-flow" system to keep Border Patrol processing centers from being overwhelmed, Mexican law enforcement told the Center for Immigration Studies (CIS)," the report said.
"Border operations run by the Department of Homeland Security (DHS) are being overrun as Title 42, a Trump-era health policy, lapses. The policy officially expired just before midnight on Thursday. To combat the historic surge in migration, the Biden administration has reportedly resorted to unusual and drastic measures," the Daily Wire continued.
"Controlled-flow by the Biden administration's DHS with Mexico also constitutes a highly unusual U.S. policy that demonstrates formal acquiescence to illegal immigration and an official willingness to accommodate mass illegal immigration rather than stopping, blocking, or deterring it, as required by law," CIS stated in its report.
I swear we live in an alternate reality, because something like this would have been considered ludicrous just a few years ago. Why is it happening now? Because the left has made extensive progress in its efforts to see the United States destabilized and ultimately dismantled, and they want to quickly finish the job, thus the plan is moving at warp speed.
However, this isn't necessarily a willing partnership for the individuals on the ground. There has already been a bit of conflict brewing between federal law enforcement and the Texas Tactical Border Force, which is a special border response team comprised of troops from the state's National Guard, who have been sent down to the region at the behest of Gov. Greg Abbott.
Looks like a looong Mexican standoff between Texas and the Biden DHS, which has been orchestrating immigrant swims in for two weeks now, according to exclusive @CIS_org reporting pic.twitter.com/yEDlNfj3jc

— Todd Bensman (@BensmanTodd) May 11, 2023
"President Biden is actively undermining his own Border Patrol and refusing to allow them to act as law enforcement to secure our border," Abbott spokesman Andrew Mahaleris went on to say to The Daily Wire in a statement. "While Texas is taking unprecedented action to respond to this crisis, President Biden is laying out the welcome mat for illegal immigrants by embracing even more open border policies like these and facilitating this record-level of illegal immigration rather than deterring and repelling."
"On Wednesday, Border Patrol Chief Raul Ortiz authorized the mass parole of migrants in sectors that are overrun with migrants attempting to apply for asylum. Parolees are released into the U.S. interior without a court date or tracking device. They are directed to report back on their own recognizance to an immigration official in the weeks after their release," the report added.
BREAKING: Leaked Internal Memorandum From Customs and Border Protection Chief Raul L. Ortiz Dated May 10th, 2023 Confirms US Border Patrol Currently Averaging Nearly 9,000 Encounters Per Day With Illegal Immigrants

"For the past 7 days, USB has averaged over 8,750 encounters per… pic.twitter.com/vnSMSd5WJB

— Project Veritas (@Project_Veritas) May 11, 2023
A federal judge put a stop on the parole program late in the day on Thursday, despite complaints from DHS that doing so would cause "catastrophic" consequences at facilities located along the border. Well, guess what? That's the president's fault. None of this had to happen, nor would it have happened had he actually discharged the duties of his office and brought the crisis to an end.
Migrant parole releases BLOCKED by a federal judge tonight as a result of a lawsuit filed by the state of Florida. The Biden admin argued that if the releases were blocked, CBP would have 45,000 migrants in custody by the end of the month & would be "catastrophic". https://t.co/HydPaF5tsL

— Bill Melugin (@BillFOXLA) May 12, 2023
Build the wall, enforce the law.
Notice: This article may contain commentary that reflects the author's opinion.
---


Calling All Americans! Patriot Fetch is Conservative Breaking News Headlines every day, all day. Go to PatriotFetch homepage for daily Conservative news or look below for the next hot story!