Republican Speaker of the House Kevin McCarthy is laying the smack down on anti-Israeli "Squad" member Rep. Rashida Tlaib, a Michigan Democrat, blocking her from hosting a congressional event that would mourn the "catastrophe" of what progressives call "Zionist militias" that have carved out a path for Israel's founding. Man, these people, who claim to be all about squashing racial hatred, suddenly change up their tune when it comes to Israel, don't they? I'm sure it has nothing to do with the fact that Tlaib is Muslim. After all, it's a peaceful religion, right?
"Tlaib was set to appear on Wednesday at the Capitol Visitor Center alongside several anti-Israel advocacy groups for an event dubbed 'Nakba,' a Palestinian phrase purportedly related to the 'catastrophe' of Israel's 1948 establishment, according to an event invitation. However, McCarthy is now taking over the space for a pro-Israel event and called out Tlaib for attempting to use federal grounds for her event, which has come under fire this week," the Washington Examiner reported.
"It's wrong for members of Congress to traffic in anti-Semitic tropes about Israel," McCarthy went on to say in a statement given to the Washington Examiner. "Not only do I condemn Rep. Tlaib's anti-Israel event on May 10, I am hosting in its place a bipartisan discussion in the U.S. Capitol on the importance of the special relationship between Israel and America."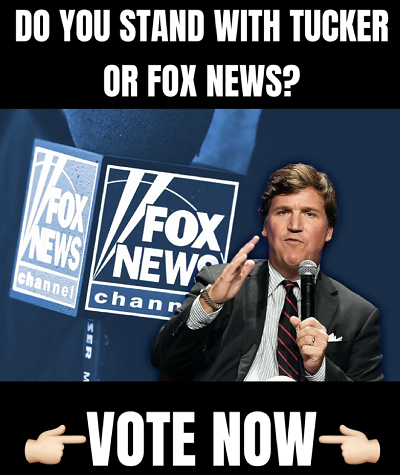 "As long as I'm Speaker, we are going to support Israel's right to self-determination and self-defense, unequivocally and in a bipartisan fashion," the House speaker continued.
Pro-Jewish groups have also expressed their distaste for the the Nakba event, including the TruthTells organization, which is headed up by CEO Jeffrey Berk. On Tuesday, Berk said that the event promotes "bad optics." Tlaib herself has been under heavy scrutiny ever since she took office back in 2019 for all of the ties she has to groups that are attempting to delegitimatize  the current Jewish state. Back in April, Tlaib joined with 18 Democrats, along with Republican Rep. Thomas Massie of Kentucky, to cast a ballot against a bipartisan resolution that gave support for the relationship that exists between Israel and the U.S.
That resolution has since passed with bipartisan support.
Here's more from the WE report:
One organization that had helped organize the Nakba event is Jewish Voice for Peace Action, which has reportedly celebrated Palestinian terrorism and is a "radical anti-Israel activist group that advocates for a complete economic, cultural and academic boycott of the state of Israel," according to the Anti-Defamation League.
"Ultimately it didn't make sense for me to vote for a bill that praises the foreign aid that I've voted against for the past ten years," Massie said in a statement to the Washington Examiner.
It's unclear whether Tlaib will help reschedule the Nakba event, and her office did not reply to a request for comment. The Coalition for Jewish Values, a pro-Israel advocacy group with over 2,000 rabbis, sent a letter on Tuesday evening to congressional leaders urging condemnation of the anti-Israel outing.
"It is unsurprising but appalling that the featured speaker at this event will be a Member of Congress who describes the only Middle Eastern country to give equality and voting rights to both Jews and Arabs as 'apartheid,'" the Coalition for Jewish Values wrote in the letter, according to an article published by the Washington Free Beacon. "We hope that our request will meet with your favorable response, and that you will condemn this event in the strongest terms as soon as possible."
Americans for Justice in Palestine Action, another group that was involved in putting together the Nakba event, blames "right-wing Zionist" entities for making use of the cash they possess to hold sway over American elections.
At the end of the day, this is just a case of progressives revealing their true colors. They only care about minorities when they can use them as pawns in their political schemes to gain the power they both crave and require in order to deconstruct the American republic and rebuild a socialist nation based on the work of Karl Marx.
Notice: This article may contain commentary that reflects the author's opinion.
---


Calling All Americans! Patriot Fetch is Conservative Breaking News Headlines every day, all day. Go to PatriotFetch homepage for daily Conservative news or look below for the next hot story!