Probably the oldest mystery facing mankind is why are we here. Philosophers, scientists, holy men and scholars have postulated theories for centuries, but we are still no closer to knowing the truth.
The second oldest would be, what happens when we die? Again, depending on who you ask, and what your belief system is, you will get different answers.
One thing is for certain, we are here, and we are going to die. Beyond that, it is anyones guess.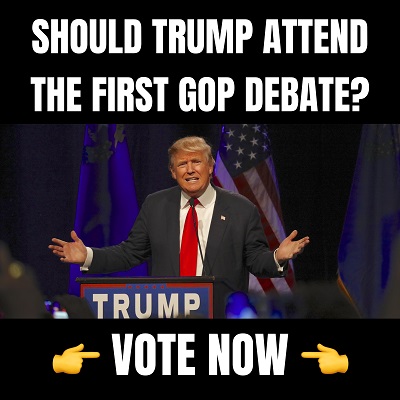 Except Arnold Schwarzenegger. The Terminator knows exactly what happens when we die. It's not because he is actually a time traveling murderous robot, but rather he thinks he has it all figured out, and shared his thoughts recently along with "Twins" costar Danny DeVito for Interview magazine. Glad that's all cleared up. Check this out.
Arnold Schwarzenegger believes there is no difference between heaven and hell because both are simply fantasies. To his mind, once we die that is the end. There is no afterlife and "anyone that tells you something else is a f—ing liar."
That is certainly an interesting way to put it, if not eloquent. However, does Arnold know what a lie is? How can a person be lying about something if the subject matter is definitively unknown to any living person? A lie is if you KNOWINGLY mislead someone. No one, not even Arnold knows what happens when we shuffle off of this mortal coil.
Arnold Schwarzenegger says heaven is a 'fantasy': 'Anyone that tells you something else is a f–king liar' https://t.co/zEOwcuZM0W pic.twitter.com/Tvy1ia5xbk

— New York Post (@nypost) June 6, 2023
The "Conan, the Barbarian" star continued:
It reminds me of Howard Stern's question to me. 'Tell me, governor, what happens to us when we die?' I said, 'Nothing. You're 6 feet under. Anyone that tells you something else is a f—ing liar.'
I said, 'We don't know what happens with the soul and all this spiritual stuff that I'm not an expert in, but I know that the body as we see each other now, we will never see each other again like that.
That is of course unless you are a person of faith and believe the Bible is the word of God. The Bible states in no uncertain terms that when a person is resurrected, judged, and sent to the appropriate place, his or her body will be restored, and perfect. Digging even deeper, Latter Day Saint theology teaches that all of your loved ones will be present, as you remembered them. That includes all of your wives, but we will table the merits of that scenario.
Since Arnold is 75, and spent the balance of his life likely injecting his body with enhancing substances, he is creeping closer to the day the Grim Reaper has that sickle over his neck. Thusly, he is thinking, and worrying. Since he came to the bold conclusion that heaven and hell aren't real, he should probably be worrying.
He said death is a topic he feels uncomfortable with before adding that heaven, in his mind, is a "fantasy."
The former California Gov. said he had lost about 15 friends from back in his bodybuilding days in the last two decades and the tragic reality of our finite time on earth forced him to shift his perspective on the possibility of an afterlife.
"When people talk about, 'I will see them again in heaven,' it sounds so good, but the reality is that we won't see each other again after we're gone. That's the sad part. I know people feel comfortable with death, but I don't,'" he said.
As Lebowski said, "That's just, like, your opinion, man." In fact, Arnold better hope he is right and the rest of us are living in make-believe land. If we are wrong, then we simply lived a good, virtuous life and died happy thinking we were about to see Corn Pop. If he is wrong, there isn't going to be any good, reprogrammed robot to save him from his fate.
Notice: This article may contain commentary that reflects the author's opinion.
---


Calling All Americans! Patriot Fetch is Conservative Breaking News Headlines every day, all day. Go to PatriotFetch homepage for daily Conservative news or look below for the next hot story!