Another far-left media personality is hitting the bricks.
Chuck Todd, the long-time, far-left-leaning host of "Meet the Press," will be stepping away after almost a decade of manning the once-respected weekend news program.
Television news magazine programs, once the staple of network programming, are a dying breed. They used to be where regular people could tune in and hear the biggest stories from well-respected journalists.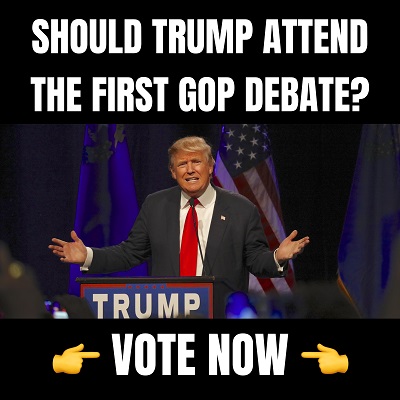 Now? Well, they are nothing more than leftist talking points for liberals that don't have cable. Even the one-time industry standard, 60 Minutes is a shell of its formerly respected self.
As for Chuck Todd, the snarky, condescending Todd is stepping away to spend more time with family, which probably has his family overjoyed.
Who could forget Todd discussing the possibility of Donald Trump becoming president and the smarmy, know-it-all, condescending look on his face as he tried to hold back laughter? How did that work out, Chuck?
Chuck Todd never recovered from Trevor Noah dragging him.

"Chuck Todd is here. Chuck, you here? How you doing? I'd ask a follow-up, but I know you don't know what those are." pic.twitter.com/YxYN1DzKsC

— Adam Parkhomenko (@AdamParkhomenko) June 4, 2023
Now his family gets to see that face every day. He said this:
"While today is not my final show, this is gonna be my final summer here at 'Meet the Press,'" Todd said. "I'm pretty — really proud of what this team and I have built over the last decade — frankly, the last 15+ years that I've been here at NBC."
"The key to survival of any of these incredible media entities … is for leaders not to overstay their welcome. I'd rather leave a little bit too soon than stay a tad bit too long."
It is interesting that he considers himself a leader. Daytime news programs, especially networks, are a dinosaur of dying media. Todd likely saw the state of things around him and how Don Lemon, Tucker Carlson, and others were so unceremoniously booted and simply made the preemptive strike of grabbing a life vest and jumping the sinking ship.
A smart move to be honest. It isn't like Lemon has exactly had a flood of offers. Americans, by and large, are tired of obviously slanted coverage. The numbers that CNBC, CNN, and the big three broadcast networks put up are proof. More and more viewers are tuning into podcasts and blogs than ever before. It is a sad tale for a media that has no one to blame but themselves.
"While I may be leaving this chair, I'm still going to help NBC navigate and coach colleagues in this 2024 campaign season and beyond," he added. "But this is also an important time for me personally. I've let work consume me for nearly 30 years. I can't remember the last time I didn't wake up before 5 or 6 a.m., and as I've watched too many friends and family let work consume them before it was too late, I promised my family I wouldn't do that."
Todd said he would be replaced in coming months by NBC News colleague Kristen Welker, who moderated the final 2020 presidential debate between Donald Trump and Joe Biden.
If anyone remembers the final debate and Kristen Welker than you know to expect more of the same from "Meet the Press." That is, of course, if anyone is watching.
Good luck to Chuck Todd, I suppose. Guess we will see him in 2024 as Donald Trump tries to take back the White House and put that look back on Chuck's face.
Notice: This article may contain commentary that reflects the author's opinion.
---


Calling All Americans! Patriot Fetch is Conservative Breaking News Headlines every day, all day. Go to PatriotFetch homepage for daily Conservative news or look below for the next hot story!