In yet another example of supposed "higher learning" being just an arm of the far left, a University of Cincinnati student failed a class assignment and was scolded by the professor for using a taboo term.
Olivia Krolczyk says she got a zero on a paper that used the "forbidden" term in a class paper. So, what was the "forbidden" term? Apparently, at UC, you can't acknowledge basic scientific facts. Olivia used the 'biological women' and got a zero on her paper for her trouble. Apparently, this professor doesn't grade on the merits of the assignment, but rather on whether or not is aligned with her radical ideas.
Check this out.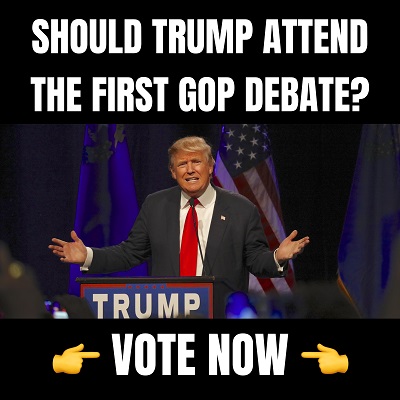 "So I had a Women's Gender Studies class where we had to do a feminism project, Krolczyk said. "And we could choose any topic."
Krolczyk chose "history of rights and opportunities that women have had in Athletics." Considering how the transgender issue surrounding sports has been front and center for the last year, you can guess where this is headed.
University of Cincinnati student alleges professor failed her for using the term 'biological women' https://t.co/w382vCuFI7 pic.twitter.com/zAFY7Dlq4U

— New York Post (@nypost) June 6, 2023
Part of my topic was touching on how those rights are being affected by allowing men in biological women's sports," she said. "So that's where the problem was."
The topic is so taboo that you can't even discuss it in a college course. Of course, the title of the course should have been enough for Krolczyk to know she was wasting her time. Women's Gender Studies seems like a waste of good money.
The professor acknowledged Krolczyk's work was solid, but she gave her assignment zero for the project, reasoning that the term used was exclusionary.
Perhaps the term is exclusionary, but it should be. Men should be excluded from women's spaces. Most people with common sense know that they should be excluded.
This isn't the first time Olivia has ruffled feathers at UC by stating the truth. She had another run-in with a woke professor over the topic of "white privilege."
"I said it was unfair to generalize and say that all white men are privileged and then she docked grade and said that pretty much that's not true," Krolczyk said.
"If I recall correctly, she pretty much just said that it is very important to recognize that all white men were privileged and that was the end of it."
College campuses used to be bastions of free thought and a marketplace of ideas. Now most are leftist training grounds where dissenting viewpoints are shouted down and disgraced—and failed.
Racist viewpoints like the one the professor pushed regarding white men are as destructive as the language policing from the other professor.
"I don't care how someone else wants to dress. Like, that's fine. Whatever, Krolczyk said. "But when you tell me that I can't use a word in a paper and fail me or say that I'm transphobic for saying that men shouldn't be in women's sports. That's insane."
This is still the viewpoint of the vast majority of people, but leftist institutions and radical professors are doing everything they can at the grassroots level to confuse students.
The University of Cincinnati has yet to comment on the situation, but this professor should be disciplined, if not fired. Until we can weed out the far-left extremists from our university system, no classroom is safe.
Notice: This article may contain commentary that reflects the author's opinion.
---


Calling All Americans! Patriot Fetch is Conservative Breaking News Headlines every day, all day. Go to PatriotFetch homepage for daily Conservative news or look below for the next hot story!