Kim Jong Un, the self proclaimed "Supreme Leader" of the rogue, communist North Korean regime appears to be a fan of Supreme pizza as well.
The megalamaniacal president of North Korea has been under a large microscope for some time because of health concerns particularly where his weight is involved.
The tiny dictator, measuring in at a diminutive 5 foot 8, hardly has the frame to pack around three hundred plus pounds, but according to spies, is apparently tipping state-run scales around 308. That is a whole lot of Supreme Leader.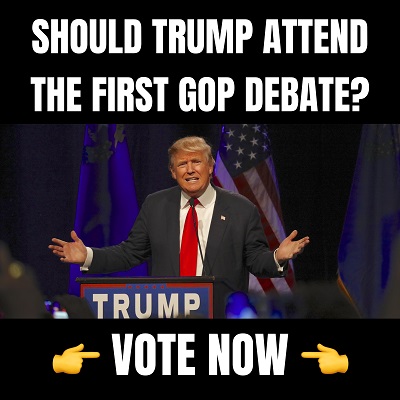 North Korean tyrant Kim Jong Un is now a 308-pound insomniac in a "vicious cycle" of smoking and boozing 😳 pic.twitter.com/HzCOLYBAkR

— Daily Loud (@DailyLoud) May 31, 2023
North Korean state run media talks of closely monitoring Un's health, and other sources have noted his appetite for American vices like Marlboro cigarettes. Check this out.
Seoul's National Intelligence Service gave an update on Kim Wednesday, saying they are "intensely" monitoring his health.
Yoo Sang-bum, a member of South Korea's parliamentary intelligence committee at the briefing, said Kim appeared to gain all of his weight back from 2021, when he lost nearly 50 pounds.
50 pounds is a lot of weight loss. However, as with any diet, the weight will come back, and then some if there aren't proper diet and lifestyle adjustments. It appears the only thing Un adjusted was his caloric intake, and his taste for "flavor country."
"Kim appears to have gained back all of it and more, the spies estimated, citing artificial intelligence (AI) analysis of recent pics," reports the New York Post.
The intelligence service further described Kim as falling into a "vicious cycle" of relying on boozing and smoking, fueling "significant sleep disorders." And say he hoards U.S. imports like Marlboro cigarettes.
No word on whether or not his booze of choice is Bud Light, but judging by reports maybe he is going with the Bud heavy. That will certainly fatten a dictator up.
"He appeared tired with clear dark circles around his eyes during his public appearance on May 16," the intelligence committee member further explained.
Kim also had "scratches and bruises around his arms" at the sighting, which lawmakers say was the result of "stress-induced dermatitis."
So what we have is a maniacal dictator on the precipice of being a nuclear power that is boozing, smoking, and staying up all night, possibly with an equally maniacal, state approved cat. or maybe it is actually dermatitis.
Either way, a sketchy Un is a dangerous Un.
As always, it is nearly impossible to get a straight answer from North Korea, and they have never been particularly forthcoming where the tiny dictators health is concerned, either.
Kim Jong Un's health has been of interest since his ascension in 2011 as a succession plan remains unclear.
Details on his personal life are limited. But reports in 2020 said Kim underwent a cardiovascular procedure, which North Korea and its state-run media would never confirm.
Kim Jong Un is rumored to have several kids, but in classic Maury Povich fashion, none are confirmed, and he isn't about to take a paternity test on daytime television.
If something should happen to Un, it is believed his sister Kim Yo-jong would rise to power. The problem? Apparently she is as ruthless as her brother.
Good times! We have a fat, chain smoking insomniac running the most dangerous rogue regime on the planet, and his crazy sister is in the on deck circle waiting her turn if something happens to her brother. Have a great summer, America!
Notice: This article may contain commentary that reflects the author's opinion.
---


Calling All Americans! Patriot Fetch is Conservative Breaking News Headlines every day, all day. Go to PatriotFetch homepage for daily Conservative news or look below for the next hot story!