A liberal TikTok woman has gone viral after complaining that the only masculine men in the dating pool are conservative.
While it seems silly to cut your prospective dating pool in half just because you don't like someone's politics, sadly, this is where we are in 2023.
TikTok user @Ms_Petch dropped took to the internet and gave quite a hot take, and one that is sure to ruffle liberal feathers.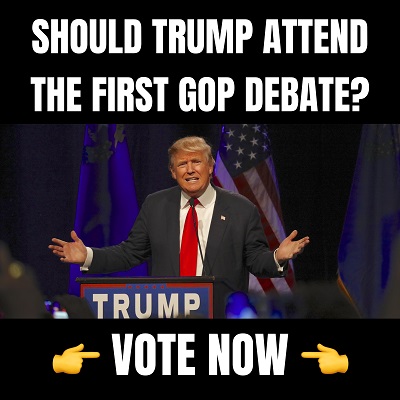 Of course, we all know the lack of testosterone is primarily an issue for liberal men and, subsequently, the lack of masculinity. For whatever reason, whether it be poor parenting or what they saw from friends and television, many younger men, especially liberals, have eschewed common courtesy and masculinity.
Only a short time ago, men held doors, pulled out chairs, paid the check, and protected their ladies. How many men over a certain age have been nudged awake in the night to investigate a noise?
Liberal Woman complains about dating lib men bc they're not men… continues dating them

Which one of you wants to save her? pic.twitter.com/gVJVHM2gVF

— 🌴 Josh Lekach 🌴 (@JoshLekach) June 3, 2023
So, what happened? Let our TikTok girl explain.
"Do you want to know one of the saddest realizations I recently had? Was that as a liberal woman, it is really hard to find a man who is willing to play the more traditional masculine role in the relationship in today's day and age who is not a conservative. A man who wants to pay on the first date, who wants to open the door, who has that want and desire to care of you and to provide who is not a conservative,"
That used to simply describe a man. However, with nonsense like "toxic masculinity" gaining traction, it has become uncool for a man to be a man. Now, many women are finding their dating pool consists of skinny-jeans wearing, latte-sipping fancy boys that would more likely scream at a spider than kill it.
This isn't without some scientific evidence, either.
As much as it might pain some liberals out there, @Ms_Petch's core point is fairly accurate. 78% of Republicans viewed looking up to masculine men as a good thing in a Pew Research Center poll from a few years back. Only 49% of Democrats felt the same way.
Men who view themselves as traditionally masculine are almost certainly on average going to lean to the right. Masculinity embraces traditional values, such as family, protecting others, self-reliance and similar ideas. Those are all ideas that appeal to the right more than to the left.
Of course, our TikTok girl might also just be angling for a man to pay the check. She captioned on part of her rant: "All these men out here wanting to split the bill. ON THE FIRST DATE!!!! whaaaaaaa."
While I agree with her sentiment men should pay for the dates, unless she is able to cast a wider net into the right side of the pool, she will be shelling out for her own Applebees.
Traditional gender roles will come back; they always do. Things are always circular, and eventually, women are going to get sick of having to get out of bed themselves and check out scary noises.
When that happens, the rest of us fellas will be out there waiting.
Notice: This article may contain commentary that reflects the author's opinion.
---


Calling All Americans! Patriot Fetch is Conservative Breaking News Headlines every day, all day. Go to PatriotFetch homepage for daily Conservative news or look below for the next hot story!