With absolutely nothing in the win column for President Joe Biden to build a successful presidential campaign around, it seems that his team, along with the rest of the Democratic Party are going to be making the push for unrestricted abortion the center of their platform, a fact made crystal clear by the fact that the Justice Department just managed to persuade a jury on Tuesday to convict a group of five pro-life activists for protesting against a highly controversial baby murder mill, which the DOJ said was a violation of the Freedom of Access to Clinic Entrances Act (FACE).
No doubt this is a reaction to last year's overturning of Roe v. Wade that made abortion (the murder of unborn children in a mother's womb) a state issue instead of a federal one, which then led to a number of states banning the evil, vile practice. Hey, have you ever noticed how similar those two words are in spelling? I don't think that's a coincidence.
Why is the radical left so enamored with child murder? It's the return of the old gods. In the ancient Middle East, both Baal and Molech were gods worshiped by pagans that required children to be sacrificed in order to bless them with good, bountiful crops. In other words, financial success. What is the most cited reason for women getting abortions? They can't afford it, or children will interfere with their career pursuits.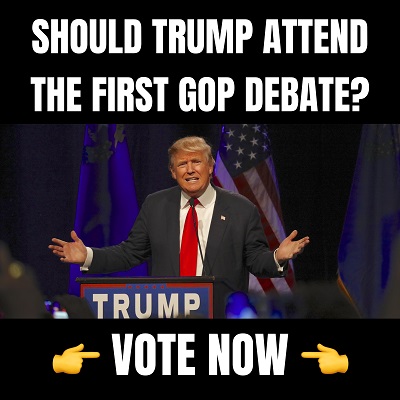 Not only that. Making sex something that can be done mostly for pleasure without having any real consequences will downplay the sacred nature of marriage and family. The family unit is the backbone of a civilized society. Destroy one, you obliterate the other. Get rid of the family, a person's loyalty and bonds fuse with the government, who they see as taking care of their needs and protecting them. Loyal subjects will do what they are told.
I think you get the picture. Back to the story.
Here's more from the Daily Wire:
Conservatives quickly expressed outrage over the case, especially since the activists — Lauren Handy, 28, John Hinshaw, 67, Heather Idoni, 61, William Goodman, 52, and Herb Geraghty, 25, — face 11 years behind bars and were thrown in jail to await their sentences. The activists also each face a $350,000 fine.
"From the beginning, this trial has been a sham with a completely biased pro-abortion judge who has made a mockery of our justice system," Live Action founder Lila Rose remarked in a statement concerning the conviction of the pro-life activists . "This decision will be appealed, and we demand it be overturned. These activists are heroes, and the Department of Justice has acted capriciously and illegitimately."
During the Wednesday edition of "The Michael Knowles Show," host Michael Knowles of the Daily Wire said that the five demonstrators are now "political prisoners" in their own country. And that country is the United States. How sad this is happening in a nation once labeled the best, last hope for freedom in the world?
"The evil apparatchiks in Washington, DC, are imprisoning these five patriots for this simple act of demonstrating against abortion," Knowles commented on the incident. "These five pro-life activists  demonstrated in defense of babies at an abortion mill, an infanticide factory, and for that they face more than a decade in prison."
The activists engaged in a sit-in demonstration at the D.C.-based Washington Surgi-Clinic late-term abortion facility in October 2020. According to reporting from CBN, the demonstrators sang songs, prayed, locked arms in front of the facility's staff entrance, and attached themselves with ropes and chains to block doors inside the building in an effort to "delay the murder of kids," the activists said. The FACE Act, a Clinton-era rule, makes it a federal crime to injure, intimidate, or interfere with anyone due to their status as an abortion provider.
Why is this facility considered to be so highly controversial? Well, some recent video footage, captured undercover James O'Keefe stylle, revealed some rather suspect practices being carried out by the clinic's staffers, which includes making women undergoing the procedure take Xanax before they meet with the abortion doctor and giving final consent. Drug them so it's easier for them to sign the okay slip to murder their babies. Deplorable, right?
"Moreover, in March 2022, authorities were called to the home of Handy, one of the activists convicted on FACE act charges, to recover the bodies of five premie-size aborted babies. Progressive Anti-Abortion Uprising (PAAU) activists told The Daily Wire they intercepted a box of aborted babies that was on its way from Washington Surgi Clinic to Curtis Bay Medical Waste Facility to be incinerated," the Daily Wire report continued.
Lawyers working for the Thomas More Society filed an emergency motion on Wednesday with the U.S. District Court for the District of Columbia requesting them to rethink the order detaining Handy while she waits to hear what her sentence will be. The legal team says that Handy, along with other activists, were not being violent or rowdy, but peacefully protesting, a right guaranteed by the Constitution.
"Ms. Handy was there to prevent these horrific live-birth abortions, which does not violate the FACE Act," said Thomas More Society Senior Counsel Martin Cannon. "However, she has become a victim of the merciless drive by Biden's Department of Justice to prosecute those who are trying to protect preborn human beings. To add to that injustice, she was incarcerated when the true violence continues to be committed against innocent children."
See coverage of the story in a video posted here.
(Screenshot taken from video linked above.)
Notice: This article may contain commentary that reflects the author's opinion.
---


Calling All Americans! Patriot Fetch is Conservative Breaking News Headlines every day, all day. Go to PatriotFetch homepage for daily Conservative news or look below for the next hot story!