Sometimes, when you read through a news story, the headline and overall topic of the piece isn't what people should actually be paying attention to. For example, a line that was buried deep within an article discussing the legal footwork of President Joe Biden's son, Hunter Biden, is causing quite a stir, and it's not because it's about how the first son is keeping himself out of prison.
According to The Western Journal, Politico published a report on Friday, well over 4,000 words in length — that's massive for an article online — concerning the various tactics employed by Hunter Biden's lawyer Chris Clark, which apparently included putting President Joe Biden on the witness stand. As interesting as that might sound, the real eye-grabber comes from a quote from Hunter himself, which seems to indicate he played a part in the impeachment of former President Donald Trump.
In the article, Politico includes several quotes from email messages Hunter sent out to "one of his advisers" who requested a meeting in order to settle his issues with the Internal Revenue Service.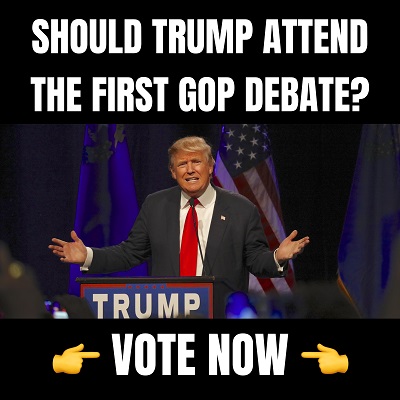 "I have a meeting tomorrow with impeachment lawyers for the day," Biden replied. "It will have to wait until Tuesday I'm afraid."
Okay. Stop the presses. Let's rewind that back and read it again, shall we?
Miranda Devine, a columnist who does some outstanding work for the New York Post, is one of the individuals who picked up on the line.
"Hunter was involved in the Trump impeachment over Ukraine. In the summer of 2019, he tells an adviser he has an all-day meeting 'with impeachment lawyers.' After 5 years, he still has not been interviewed by Weiss' team or testified before the grand jury," she went on to write concerning the email.
And this curious fact: Hunter was involved in the Trump impeachment over Ukraine. In the summer of 2019, he tells an adviser he has an all-day meeting "with impeachment lawyers". After 5 years, he still has not been interviewed by Weiss' team or testified before the grand jury. pic.twitter.com/yVK7Az8DsQ

— Miranda Devine (@mirandadevine) August 20, 2023
"Devine had the timing of Biden's statement wrong — the Politico article says the adviser's email was sent Jan. 26, 2020 — but the point is the same," the WJ revealed. "Hunter Biden, a man whose dissolute lifestyle was public knowledge even before the damning evidence of his laptop surfaced, was playing a personal role in the then-ongoing impeachment trial over a phone call Trump had with Ukraine President Volodymyr Zelenskyy."
Maddeningly, the article provides no further details on what Hunter Biden might have been meeting with impeachment lawyers about, so at this point it is only speculation. But, as the Western Journal notes, the meeting was taking place around the time Hunter was supposedly being investigated for having his own tax problems, which was from an investigation that started in 2018.
During that period, Joe Biden had been outside of the executive branch for almost three years, though he was part of the Democratic Party's race for the presidential nomination for a total of seven months.
"So, assuming the meeting actually was happening and wasn't some story Hunter made up to go off on a toot with one of his prostitute girlfriends, what was the first-son-to-be doing talking to 'impeachment attorneys?'" the report added. "Well, one thing might be the fact that he knew a good bit about corruption in Ukraine, being as he was a lucratively paid board member of the energy company Burisma even though he had no background in energy or Ukraine."
Hunter's pops played his own part in the corruption in Ukraine by using his political clout to have a prosecutor fired. It just so happens that prosecutor was investigating Burisma, an energy firm paying his baby boy a very large salary for sitting on their board of directors.
The Western Journal then said, "And it was those kinds of dealings that Trump had asked Zelenskyy to look into during the telephone call that was the subject of the Democrats' farcical impeachment effort. Now, three years later, it emerges almost hidden inside a report about Hunter Biden's legal strategists that Biden was playing a personal role, largely unknown, in the impeachment proceedings."
The questions that need to be asked at this moment is who the impeachment lawyers were that Hunter was meeting with and what kind of information he had or could share with them that necessitated an all-day meeting?
The Western Journal had even more important question we need answered when they asked, "Was the whole Trump impeachment effort a Democratic scheme to cover up the Biden family's dealings with Ukraine, China and other foreign entities in preparation for Joe Biden's eventual nomination and election to the White House?"
Amazing how the level of corruption in the Biden family just gets deeper and deeper.
Notice: This article may contain commentary that reflects the author's opinion.
---


Calling All Americans! Patriot Fetch is Conservative Breaking News Headlines every day, all day. Go to PatriotFetch homepage for daily Conservative news or look below for the next hot story!