Authorities in the U.S. handed down a sentence of 21 years behind bars to a female foreign national on Thursday after she tried, and thankfully failed, to poison former President Donald Trump at the White House back in 2020 and sent threatening letters containing homemade ricin toxins to Texas public officials. Why in the world did this woman, who isn't even from here, do something like this? What happens here is really none of her business. Mind-blowing how people can't keep their nose out of what other people are doing, even at a national level.
"Pascale Cecile Veronique Ferrier, a dual citizen of Canada and France, was sentenced to 262 months in prison followed by a lifetime of supervised release after pleading guilty earlier this year to prohibitions concerning biological weapons in two separate criminal cases in Washington, D.C., and the Southern District of Texas, according to the Department of Justice," the Daily Wire reported.
"Ferrier admitted that she made ricin at her residence in Quebec, Canada, in September 2020. Ricin is a deadly poison made from castor beans," court documents revealed. "Ferrier placed the ricin toxin in envelopes containing letters she wrote to then-President Trump at the White House and to eight Texas State law enforcement officials."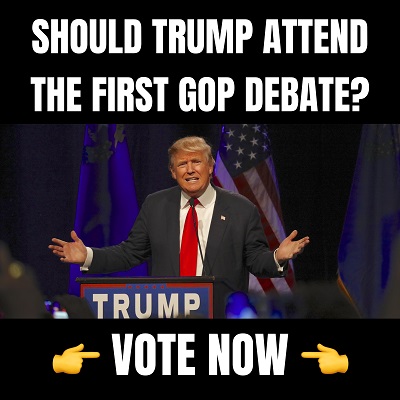 Ferrier, who is 55, made an appearance at the hearing that took place on Thursday, sporting one of those oh so stylish orange jumpsuits, offering a statement to the court where she described herself as being a "peaceful person." Maybe we have different definitions of the word "peaceful?"
"I consider myself to be an activist, not a terrorist," she went on to say, according to a report from CNN. "Activists are constructive; terrorists are destructive."
"The only regret I have is that it didn't work and that I couldn't stop Trump," Ferrier concluded. This was an attempted political assassination. She literally tried to destroy a life. That makes her a terrorist, a label she can add to others like "delusional" and "bat crap crazy."
"Ferrier had been previously detained in Texas for approximately ten weeks in 2019 for unlawfully carrying a weapon and using a fake driver's license, according to jail records. DOJ officials said she believed the law enforcement officials were connected to her period of detention," the Daily Wire noted.
In September of 2020, she posted on Twitter that she wanted someone to "please shoot Trump in the face."
"The letters in the envelopes contained threatening language, and the letter addressed to then-President Trump instructed him to '[g]ive up and remove [his] application for this election,'" the DOJ went on to reveal in a news release. "Ferrier mailed each of the threatening ricin letters from Canada to the United States."
In the letter Ferrier sent to Trump, she said, "You ruin USA and lead them to disaster. I have U.S. cousins, then I don't want the next 4 years with you as President. Give up and remove your application for this election!"
A padded cell is where this lady belongs, clearly.
She also referred to the former president as "The Ugly Tyrant Clown." The suspect was identified due to traces of her fingerprints being found on the letter, which were used by the FBI to track her down.
"If it doesn't work, I'll find better recipe for another poison, or I might use my gun when I'll be able to come," the note continued.
After Ferrier mailed the letters to the White House, authorities said she drove a car from Canada to the Peace Bridge Border Crossing located in Buffalo, New York in September 2020, where officials with the Border Patrol found her with a firearm and hundreds of rounds of ammunition, along with other kinds of weapons, and immediately took her into custody.
Notice: This article may contain commentary that reflects the author's opinion.
---


Calling All Americans! Patriot Fetch is Conservative Breaking News Headlines every day, all day. Go to PatriotFetch homepage for daily Conservative news or look below for the next hot story!