The writing is on the wall when it comes to President Joe Biden. The continuously growing list of gaffes, mumbles, bumbles, trips, falls, and temper tantrums clearly indicates the 80-year-old commander-in-chief is experiencing dementia in some form and is unfit for duty. Many Democratic politicians have come to realize this and are starting to distance themselves from Biden and his administration in subtle ways. However, there's still a group of delusional leftists who are refusing to admit the truth and doing their best to cover for the president, which apparently includes editing photographs to make him appear younger.
According to the Daily Caller, "Biden announced his 2024 reelection campaign in April. Polls show a majority of Americans are worried the 80-year-old won't make it through another four years and are worried about his health. An image shared by Democratic strategist Chris D. Jackson apparently is edited to blur Biden's face for wrinkles to make him look younger and provide proof he's physically fit. The post contrasts him with former President Donald Trump, who is 77."
As I have said before, if they want to make this campaign about fitness: game on.

Exhibit 6,372 👇👇👇@POTUS @JoeBiden 🥇 pic.twitter.com/iHxNk6wrsX

— Chris D. Jackson (@ChrisDJackson) July 8, 2023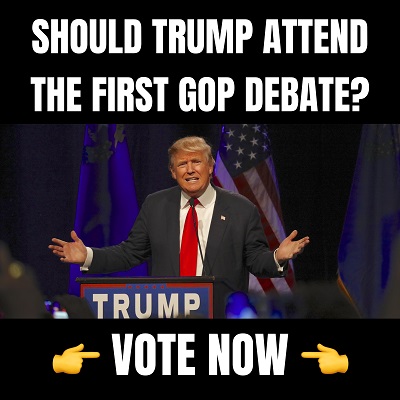 However, Jackson doesn't mention that the photo of the president has been edited. Ron Klain, former White House Chief of Staff, reposted the picture, which then boosted its reach to over one million impressions, according to a report from Townhall. The image was originally seen on Getty Images, according to the news outlet. It was apparently edited in order to make Biden's teeth look bigger and to essentially iron out his wrinkles and give him a bit of a tan.
Anna Navarro, one of many obnoxious co-hosts of "The View," also shared the heavily edited photo on X.
A post on the social media platform dated for April of this year, shows another edited photograph of Biden with similar effects to make him appear more youthful. A follow-up post says "My thoughts: anytime they want to lie about President Biden's mental fitness, we should tell the truth about Trump's mental and physical fitness."
They want to make this race about fitness for office?

Game on. pic.twitter.com/Y94VPX9gjg

— Chris D. Jackson (@ChrisDJackson) April 29, 2023
There are even more images from Jackson that feature editing, which means this dude really has far too much time on his hands. I mean, is the guy expecting to be handed a position in Biden's cabinet if he wins reelection or something?
I'll just leave this right here.

As I have said, if they want to make fitness for office an issue, I'm game.

"Keep up, Jack." – @POTUS @JoeBiden

Caption: POTUS biking today vs. Trump on one of his recent golf outings. pic.twitter.com/aCpxVm0CZo

— Chris D. Jackson (@ChrisDJackson) May 14, 2023
I hate to keep doing this, but….

If they want to keep making fitness an issue, game on.@JoeBiden for the win again. 🥇 pic.twitter.com/3S0UhaOiQF

— Chris D. Jackson (@ChrisDJackson) July 14, 2023
Like any Democrat who has been caught with their hand in the cookie jar, Jackson did not respond to an inquiry that was made by the Daily Caller. Surprise, surprise.
If Biden were really super fit physically, why would he need a smaller set of stairs for Air Force One or be sporting sneakers when out and about? These are obviously measures to prevent him from taking a nasty fall, which older folks are sort of prone to, especially as they become more frail. That hardly sounds like the actions taken by a man who is physically fit.
"The Biden administration has come out against Artificial Intelligence (AI) deceptively altering images. Biden met with company leaders to agree on establishing a system to help users identify when content is altered by AI, possibly via watermarks," the report said. "The 2024 election cycle has seen other examples of deceptive images."
Allegedly, Florida Republican Gov. Ron DeSantis' presidential campaign used AI-generated imagery of former President Donald Trump to make it appear as if he were kissing Dr. Anthony Fauci.
The Biden campaign also decided not to respond to inquiries made by the DC.
Notice: This article may contain commentary that reflects the author's opinion.
---


Calling All Americans! Patriot Fetch is Conservative Breaking News Headlines every day, all day. Go to PatriotFetch homepage for daily Conservative news or look below for the next hot story!