The Federal Bureau of Investigation has reportedly shot and killed a man from Utah, who was in his 70s, who was accused of making threats of physical violence online against President Joe Biden and Manhattan District Attorney Alvin Bragg. This is definitely not going to make relations between federal law enforcement officials and the average American any better, is it?
"Craig Deleeuw Robertson of Provo, Utah, who was described by the FBI as being between the ages of 70-75, was shot during an early morning FBI raid on his home at about 6:15 a.m.," the Daily Wire said.
"The incident began when special agents attempted to serve arrest and search warrants at a residence," a statement released by the FBI went on to say. "The subject is deceased."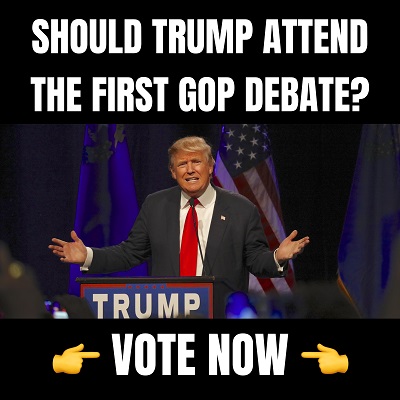 "Robertson was facing three felony counts including interstate threats, threats against the president, and influencing, impeding, and retaliating against federal law enforcement officers by threat," the report continued.
The FBI then revealed they spied on the suspect and saw him "wearing a dark suit (later observed as having an AR-15 style rifle lapel pin attached), a white shirt, a red tie, and a multi-colored (possibly camouflage) hat bearing the word 'TRUMP' on the front."
You know, the problem here is that the FBI has it out for the former president so badly, and they've lied to us so much in the bast, it's hard to believe a word they say. How do we know for sure the FBI is telling us the truth and that this man was actually a Trump supporter? This could just be propaganda designed to paint up those who are in favor of the former president getting reelected as domestic terrorists.
Then again, this guy could have been a total nutjob too. Both sides have them.
"I hear Biden is coming to Utah," Robertson is allged to have written on social media back on  August 6, also allegedly going on to state that he was "cleaning the dust off his M24 sniper."
Then, on July 27, he also said, again, allegedly, "Hey FBI, you still monitoring my social media? Checking so I can be sure to have a loaded gun handy in case you drop by again."
Another post dated September 2022 supposedly features Robertson getting on Facebook and saying, "The time is right for a presidential assassination or two. First Joe then Kamala!!!"
Neighbors gave a physical description of Robertson to Deseret News, saying he was overweight and used a cane to walk.
"I don't really care who's president, I don't think it's cool to make threats like that, whether they're legitimate threats or not. Again, Craig, I would say, is a big story teller and likes the attention of big stories," neighbor Cooper Robinson said to the outlet. "So a man that sits at home all day, doesn't have much to do, if he's on his phone and is involved in politics and has strong political opinions, I'm not surprised that he would make posts like that to try to receive attention. I'm just hoping that the FBI has some more evidence besides Facebook posts to want to raid his house like they did."
I tend to agree with some of this statement. I don't care who is president either. You do not threaten the safety and security of the commander-in-chief. We have a system in place for rightly airing grievances against the government. You can peacefully protest and you can vote. Threatening to hurt someone is a sign someone is out of their gourd.
The Secret Service released a few words about the threats and the shooting, but deferred all questions to the FBI.
"The Secret Service is aware of the FBI investigation involving an individual in Utah who has exhibited threats towards a protectee," a statement read. "While we always remain in close coordination with our law enforcement partners, this is an FBI-led effort and we would refer any related questions to the FBI."
The FBI's Inspection Division has launched an official probe into the shooting.
Notice: This article may contain commentary that reflects the author's opinion.
---


Calling All Americans! Patriot Fetch is Conservative Breaking News Headlines every day, all day. Go to PatriotFetch homepage for daily Conservative news or look below for the next hot story!