Gold Star parents are now calling for President Joe Biden to man up, take full responsibility for the lives lost during the disastrous troop withdrawal from Afghanistan and step down from his position as commander-in-chief, on this, the second anniversary of the debacle. Of course, there's no way Biden will ever do such a thing. It requires a level of maturity and testicular fortitude that our current president for sure does not possess. On top of that, a person needs to possess all of their mental faculties to comprehend the sheer magnitude of poor decision making that occurred during that period of time. He does not have that either.
"The Daily Caller spoke to the parents of Marine Sgt. Nicole Gee, Marine Cpl. Humberto Sanchez, Marine Staff Sgt. Darin Taylor Hoover and Marine Lance Cpl. Kareem Nikoui — five of the service members who were killed in the Abbey Gate terror attack at the Kabul airport on Aug. 26 of 2021," the Daily Caller reported.
"The Gold Star families called for President Joe Biden to resign and expressed frustration at the president's lack of accountability for the chaotic withdrawal. They also requested for the 13 service members killed in the Abbey Gate terror bombing to be honored at the White House, and for Biden to finally say their names," the report continued.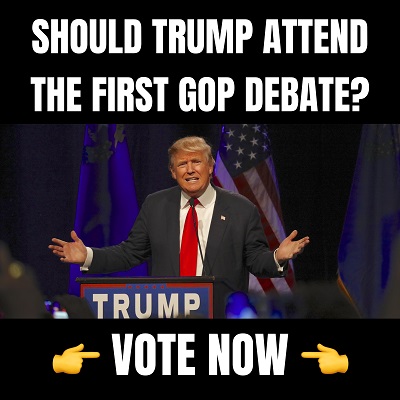 During the interview, the parents who lost their adult children during the incident stated that the anger over an insufficient response from the president has intensified with the time that has passed, making it more difficult to stomach on the second anniversary than on the first.
"This year is so different … I'm so frustrated, I'm so mad. I can't believe that they did that to our kids," Carol Briseno, the mother of Cpl. Sanchez, commented during the conversation. Sanchez was only 22 years old and had been reassigned to work at the Kabul airport right after finishing his service as an Embassy Guard in Jordan.
"Nobody's paying for what they did. Nobody is saying 'yes we messed up' and 'I'm sorry,'" Briseno then said. "Biden never said the 13 names. He didn't say the names because he knows that he failed. That he actually failed our kids and failed our families and messed up."
During the first anniversary of the withdrawal, Biden released a statement to the public that included the names of the 13 armed forces members who lost their lives at the airport bombing in Kabul. During that time, White House Press Secretary Karine Jean-Pierre stated that she had "nothing to share" concerning what Biden might do in order to commemorate the anniversary.
Father of Marine Staff Sgt. Hoover, Darin Hoover, stated that another year has come and gone, and the president still has not "acknowledged our kids."
"Biden hasn't said our kids' names once. Not a single time," he said to the Caller. "These kids need to be celebrated. They need to be thanked … They need to have their names said, have them be remembered."
"Paula Knauss Selph, the mother of Army Staff Sgt. Knauss, said she was invited to meet Biden during a Memorial Day breakfast in 2022, but that she left weeping after the president refused to take a picture near the grave of her son. Ryan Knauss had joined the U.S. Army in 2016 and was 23 years old," the Daily Caller continued.
Both Briseno and Hoover then made a direct call for President Biden to resign due to the troop withdrawal which led to the untimely deaths of their children.
"I would say he needs to resign. Because something else is going to happen and he's not there 100 percent to take decisions and he needs to resign. Two years ago it was the 13 kids. Maybe next month it's going to be some other parents losing kids or any other stupid decision that he's not capable to take," Briseno added.
"There is General Milley. There's Secretary Austin, there's Secretary Blinken. McKenzie can be involved in that decision as well. Resign. The president needs to resign. Admit their faults," Hoover remarked during the interview concerning what he wants to see from Biden to at least attempt making this right.
There is a whole lot of reasons for Joe Biden to resign. He's trashed the economy. He's put our nation in danger by not keeping our enemies, like China and Russia, in check. Not to mention he's also embroiled in scandals that could prove that he abused his political power for financial gain during his time in the Obama administration.
Time to pack your bags, Joe.
Notice: This article may contain commentary that reflects the author's opinion.
---


Calling All Americans! Patriot Fetch is Conservative Breaking News Headlines every day, all day. Go to PatriotFetch homepage for daily Conservative news or look below for the next hot story!