If you thought public schools could not possibly become a more twisted dispenser of sexual perversion and deviancy for children, well, you'd be wrong, as once again, progressives have found a way to take their moral bankruptcy to a whole new level of deplorable.
Western Heights Public School District, located in the state of Oklahoma, is standing up for its choice to hire a drag queen with a prior arrest on charges of possessing child pornography, according to a new report from the Daily Caller. This simply cannot be the real world. It can't be. Why, when I was a kid, attending a public school, no such thing as this would have ever happened. In fact, my school used to put on Christmas plays about the birth of Jesus Christ. I played one of the wise men. A public school did that.
Things have radically changed since those days, haven't they?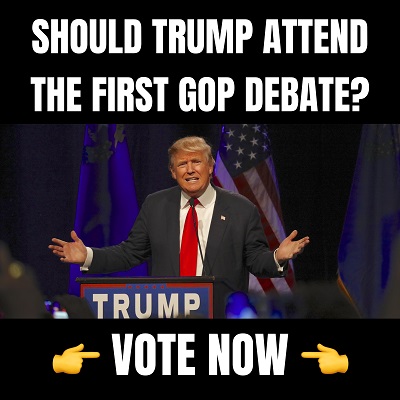 "Dr. Shane Brent Murnan, 52, was hired as an elementary school principal at John Glenn Elementary, the Substack V1sut first reported. In a Facebook post, Murnan celebrated a "new district and new respect," according to the report. Murnan's personal Facebook page appears to have since been deleted," the report said.
"Murnan had his personal devices confiscated by police in 2001 on suspicion of possession of child pornography, according to V1sut. Then a fifth-grade teacher at Will Rogers Elementary School in Stillwater, Oklahoma, Murnan was arrested two weeks after the confiscation. Appeals Court Associate Judge Dave Allen said that it was 'clear from a review of the pictures that they do represent child pornography,' The Oklahoman reported at the time," the Daily Caller revealed.
Did no one conduct a background check on this man? Shouldn't that be a top priority when it comes to ensuring children are safe and protected? Maybe, just maybe, a lot of the so-called "tinfoil hat" crowd are right about the left having some sort of strange desire to normalize pedophilia.
"Payne County District Judge Donald L. Worthington dismissed the charge against Murnan in August 2002, after Murnan's attorneys said that he obtained the pictures by accident, and maintained that the age of the individuals in the photographs could not be proven, The Oklahoman reported. At the time, Murnan did lose his teaching job. Murnan's record was expunged and the charges were dismissed after completing probation for a drug charge in October 2003, according to the Oklahoma State Courts Network," the report stated.
Please explain to me how someone gets child pornography on their device by accident? And trying to state that how old the individuals in the pictures are can't be proven is not a good defense. All of this just makes Murnan look even more guilty.
The Daily Caller says that Murnan first became an educator back in 2007 at a rural district in Oklahoma before moving to a position at an elementary school located within Oklahoma City Public Schools in 2016. He also served as an assistant vice principal from 2020-2022 before being hired as a principal.
Utterly appalling that this man was not stopped from having access to kids all of this time.
"I am writing to address a concern you may read about on social media," Brayden Savage, superintendent of Western Heights Public Schools, said to parents in a letter that was given to the Daily Caller. "We understand the situation may cause concerns and questions among parents, staff, and community members."
Meet Shane Murnan- elementary principal at @wh_isd.

Shane is a drag queen who performs for children and reads books about gender to kids while dressed in drag.

Shane was also previously arrested on child porn charges.

Would you want this person in charge of your kid's school? pic.twitter.com/yNuZyt3HRK

— Libs of TikTok (@libsoftiktok) August 30, 2023
Savage then defended their choice to hire Murnan by saying the district followed the "usual hiring practices" in checking out the drag queen, looking into his references and supposedly conducting a felony criminal background check. In a post published on social media that welcomed Murnan to his new position at the school, the district actually acknowledged the charges that at one time had been brought against their brand new principal.
"This evening, the Board of Education approved the hiring of Dr. Shane Murnan for the Head Principal position at John Glenn Elementary. Recently, the district has been made aware of previous charges that were dismissed more than 20 years ago. Dr. Murnan has been serving the field of education for more than 25 years and has an outstanding reputation. He comes highly recommended from previous supervisors, colleagues, and educators," the post read.
In the Bible, we're told to avoid even the appearance of evil. So just the fact Murnan was found to have inappropriate materials that could have potentially been child pornography without it being verified, he should never have been hired to be a principal.
"Recently, information began circulating about Dr. Murnan and the charges he faced more than 20 years ago for an alleged crime involving child pornography," the letter to parents added. "According to news reports at the time, those charges were dismissed by the court, and the record of the charges has been expunged. Since that time, Dr. Murnan has continued to be certified as an elementary school teacher and principal, including having his certificate renewed in April of 2023 and signed by State Superintendent Ryan Walters. The State Department of Education would have conducted another felony background check upon renewing his certification."
The letter then tries to reassure parents their kids are safe. Sorry, but no, they most certainly are not. Especially if a possible sexual predator is in charge of their school.
"Life is about experiences and choices. I've made a lot of bad decisions in my lifetime and learned from them. I've also made some amazing decisions," Murnan, who goes by the stage name Shantel Mandalay, said in a Facebook post published on his drag page. "One of those was becoming an educator. Having the opportunity to work with kids and encouraging them to do and be their best is so rewarding. Sometimes just making them feel loved or just putting a smile on their face is all they need."
If you needed an additional reason to pull your kid from public school, you have it now.
Notice: This article may contain commentary that reflects the author's opinion.
---


Calling All Americans! Patriot Fetch is Conservative Breaking News Headlines every day, all day. Go to PatriotFetch homepage for daily Conservative news or look below for the next hot story!