John Mellencamp, formerly known as John Cougar Mellencamp who had a number of smash hits in the 1980s, recently made a statement about modern black Americans that is proof positive he needs to stick to making music and just stay the heck out of politics. I mean, we are pretty much used to hearing nonsense come out of the mouths of the radical left, especially celebrities, but this is probably the stupidest thing I've heard from a person in the entertainment industry in quite some time.
Making an appearance on liberal host Bill Maher's "Club Random Podcast," the singer, most famous for his hit single, ,"Jack and Diane," stated that only "1 percent or 2 percent of black people in America" have it better than slaves did during the time of slavery 200 years ago. Yes, he actually said this with a straight face. It's not a joke. This is something Mellencamp believes. He most definitely attended a public school.
However, according to Breitbart, Maher didn't allow Mellencamp's comment to go unchallenged. While having this discussion on the show, the music artist also made the claim he wrote a song he never actually produced and then slammed sports as a form of slavery. The guy really likes to talk about slavery.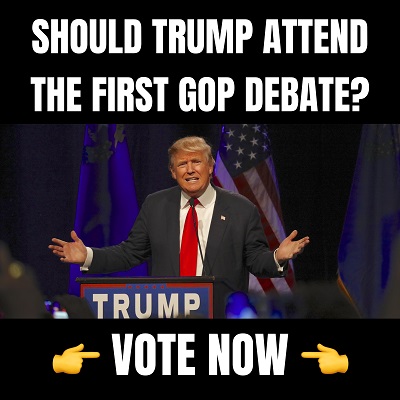 "I wrote a song that I never recorded because I thought it was wrong but it was called 'From the F***ing Cotton Fields to the Playing Fields'. My point is that, yes, so what? Us as white people love to have black people entertain us," Mellencamp said to Maher.
However, Maher completely disagreed with Mellencamp, saying a "playing field" is way better than a "cotton field." Seeing as how professional athletes make millions of dollars to play a game kids play every day for free, I have to agree with Maher on this one. Not to mention, no one is forcing black men and women to participate in professional sports. Also, slaves do not get paid. That's what makes them slaves instead of employees.
"I would say that the playing fields are a lot better than the cotton fields. That's what I would say about that. Maybe I'm crazy John but it seems like making no money as a slave picking cotton, it was not as good as playing left field for the Yankees," Maher replied.
And that's when Mellencamp made the mind-blowingly stupid remark noted earlier.
"No doubt there is 1% or 2% of black people in America who have a better life," the "Small Town" singer proclaimed during the interview.
Even Maher, a diehard liberal, was stunned by the comment, saying, "Oh, stop. That's what you think? 1 percent or 2 percent?"
"Okay let's say 10%. I'm just pulling the number out of my a**," Mellencamp confessed. Maher fired back by joking the numbers definitely belong in the singer's backside and then said, "I'm telling you that's just not true.
"Maher is right, of course. Indeed, while blacks have reached the middle classes at a lower rate than whites, it isn't a terribly big gap. According to Pew Research about half of all racial groups are in the middle class in America, with 47 percent of blacks and Asians having achieved middle-class status. In comparison, 49 percent of Hispanics and 52 percent of whites had also reached that economic strata," Breitbart said.
Just make music, Mellencamp. Leave politics to those with a brain.
Notice: This article may contain commentary that reflects the author's opinion.
---


Calling All Americans! Patriot Fetch is Conservative Breaking News Headlines every day, all day. Go to PatriotFetch homepage for daily Conservative news or look below for the next hot story!