Judge Jeanine Pirro, a popular host on Fox News, went absolutely scorched earth on President Joe Biden during the Tuesday episode of "The Five" after he, true to form, made the Maui wildfires all about himself. Biden is a narcissist. There's not a single situation in the world he doesn't try to place himself at the center of, and it's cringe to say the least.
During the show, Pirro exploded like a shaken can of soda pop all over liberal colleague Jessica Tarlov, for checking her brain at the door and attempting to stick up for the president and his horrific remarks to the people of Maui in light of the tragedy on the island that has left many of them homeless along with killing over 100 people and leaving more than 1,000 missing.
"Biden showed up to the islands earlier this week to get in the way while search and rescue teams searched for more than 1,000 missing people — including children — following the historic devastation on Maui," the Western Journal reported.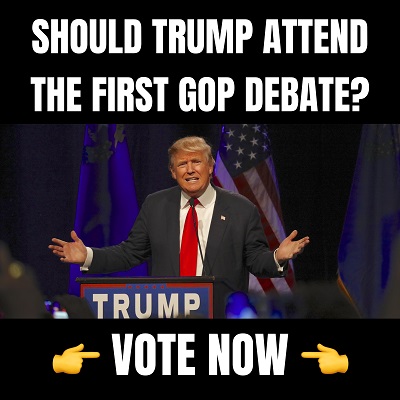 One of the things Biden has become notorious for is speaking with Gold Star Families, those who have lost loved ones during their military service, and saying he can relate to their pain due to the death of his son Beau in Afghanistan. Just one problem. Beau didn't die overseas. He didn't pass away while serving his country in the military at all. He died here, stateside, from brain cancer. Either the president is lying through his teeth thinking we're all too stupid to remember this fact, which featured a highly publicized funeral, or his dementia is showing.
While the president didn't mention Beau in this instance, he did share a story about how he suffered through a small kitchen fire where he claims he almost lost everything, including his prized Corvette. To call this a whopper would be an understatement of gigantic proportions.
"While in the destroyed community of Lahaina, Biden told a story that was out of touch, entirely unnecessary and almost certainly embellished," the report added.
"I don't want to compare difficulties, but we have a little sense, Jill and I, of what it's like to lose a home," Biden stated during his speech. "Years ago now, 15 years ago, I was in Washington doing 'Meet the Press.' It was a sunny Sunday.
"Lightning struck at home, on a little lake that's outside of our home — not a lake, a big pond — and hit a wire that came up underneath our home into the heating ducts, air conditioning ducts," he continued. Wait. So lightning struck his house on a sunny day?
Then, while speaking to a crowd of folks who just lost their homes and their loved ones, Biden finished his story by saying, "To make a long story short, I almost lost my wife, my '67 Corvette, and my cat."
Shame, shame.
During "The Five," Pirro challenged the president's comments.
Tarlov then tried to defend another comment made by Biden while on the ground in Lahaina, saying it was "hot." How else would it feel after massive wildfires ravaged the area?
Judge Jeanine Pirro GOES OFF over Biden's visit to Maui:

"He has a lack of empathy, he is egocentric, he has got a condescending smirk whenever anybody asks him a question from the press, he is lying, and he's narcissistic." pic.twitter.com/wCbzLvDtpe

— The Post Millennial (@TPostMillennial) August 22, 2023
Tarlov said, "He was talking to a dog whose paws are on the ground!"
That was the straw that broke the camel's back for Pirro.
"Are you kidding me? This is a guy who goes to an infern, an inferno where a thousand people and children are missing," Pirro fumed. "He talks to a dog, and he talks about the fact that he almost lost a cat!"
"This guy has been lying from the moment he came on the political scene," she continued. "He has a lack of empathy, he is egocentric, he's got a condescending smirk whenever anybody asks him a question from the press. He is lying, and he's narcissistic."
Pirro said that Biden was not in Maui to try and help comfort those who were suffering through the worst tragedy of their lives, but "make it about himself."
Tarlov again tried to defend Biden, but Pirro was not done eviscerating him yet.
"The bottom line is he systematically lies," Pirro went on to say speaking of his decades-long pattern of lies and bragging.
Amen, sister.
Notice: This article may contain commentary that reflects the author's opinion.
---


Calling All Americans! Patriot Fetch is Conservative Breaking News Headlines every day, all day. Go to PatriotFetch homepage for daily Conservative news or look below for the next hot story!