A biological male named Jonathan Richardson, who is now identifying as a woman named Autumn Cordellione, mentioned in a new lawsuit being filed by those not-so-wonderful pieces of humanity over at the ACLU who are demanding that American taxpayers cover the cost of the man's gender transition procedure. However, an important fact is nowhere to be found in said suit. Richardson is a prisoner serving time for killing an 11-month-old child.
This man, and yes, biologically he is indeed male, shouldn't be given tax dollars to mutilate his genitals. Those tax dollars should go toward paying for the lethal injection shot that delivers him into the hands of his Maker. A person who murders a child, murders anyone for that matter, should be put to death. Deep within the fabric of our souls, we recognize that to be true, even if we fake it and say otherwise to appear more humane to others around us.
We feel that way because God Himself says that those who shed the blood of man, by man shall his blood be shed. Justice is about restitution. You cannot restore human life once it has been taken. Therefore, you forfeit your own. That's true justice.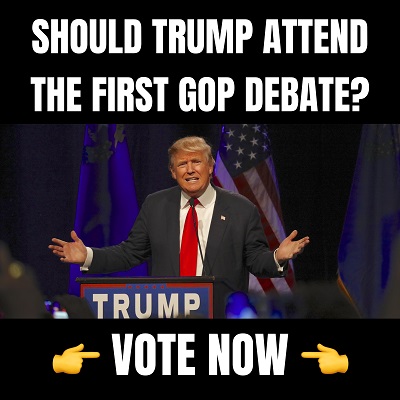 Enough of my preaching.
According to the Daily Wire, "On Monday, the ACLU's Indiana branch filed a federal lawsuit in the U.S. District Court for the Southern District of Indiana on behalf of Richardson, demanding he be allowed to get transgender genital surgery while imprisoned. The lawsuit gives almost no biographical information about Richardson, aside from that he is an "adult transgender female prisoner confined in a male institution within the Indiana Department of Correction."
As punishment for his crime, Richardson was handed a prison sentence of 55 years back in the early 2000s. The earliest possible release date for him is 2027. And that's far too soon. The lawsuit filed by the ACLU is attempting to block a law in Indiana that prevents the corrections department from drawing on taxpayer funds to cover the cost for an inmate's "sexual reassignment surgery."
The report says Richardson was officially diagnosed as suffering from gender dysphoria after being tossed behind bars at Branchville Correctional Facility, which is a prison for men established in the southern part of the state. The baby killer has been treated for his condition not with appropriate psychological drugs and therapy, but with female hormones and testosterone.
Alas, the poor, poor man also suffers from a rather serious case of depression and anxiety, which the complaint says makes the transition surgery a "medical necessity."
Here's more from DW:
Indiana's new law, which went into effect on July 1, violates the Eighth Amendment, which prohibits excessive punishments, because it shows "deliberate indifference to a serious medical need," and it violates the Fourteenth Amendment's Equal Protection clause because it discriminates against trans-identifying people, the lawsuit argues.

The ACLU is demanding a preliminary injunction blocking the law so Richardson can get gender surgery, specifically an orchiectomy (the removal of his testicles) and a vaginoplasty (the construction of a vagina). He was previously on a list to be evaluated for surgery before the new law took effect, according to the complaint.

Richardson is a "woman trapped in a man's body" and has identified as female since he was six years old, the complaint claims. He has been able to obtain "panties, make up, and form fitting clothing" in prison, but his genitals still cause him distress, and he has attempted suicide because of his gender dysphoria, the complaint says.
The complaint then goes on to reveal that Richardson is so freaked out by the sight of his own penis and testicles that he soils himself rather than using the toilet. You guys can see where this is leading, right? If he gets his way and has the surgery — or even if he doesn't — you can almost guarantee he's going ask to be transferred to a women's prison.
Indiana Attorney General Todd Rokita issued a statement on Monday about the lawsuit, saying taxpayers in the state don't want to see the hard earned money yanked from their paychecks go toward paying for a prisoner, someone who murdered a baby, to have their genitals chopped off. I mean, if I was a betting man, I'd say the good residents of Indiana would probably have their taxes pay to repair the hideous roads there than go for prisoners to have their parts cut off. Just my thought.
"The approximate cost of these surgeries ranges from $10,000 to $150,000," Rokita's office went on to say. "This is not necessary medical treatment – it is an atrocity. This should be common sense, which is something the ACLU continuously ignores. We will not back down and will continue to back the rule of law."
Notice: This article may contain commentary that reflects the author's opinion.
---


Calling All Americans! Patriot Fetch is Conservative Breaking News Headlines every day, all day. Go to PatriotFetch homepage for daily Conservative news or look below for the next hot story!