Fox News anchor Martha MacCallum went head-to -head with National Security Council spokesman John Kirby over President Joe Biden's refusal to openly answer questions concerning his potential involvement with his son Hunter Biden's foreign business dealings. It seems to me that the reason Biden has finally decided to remain silent has more than a little something to do with the fact he's trying to keep the truth from exploding his chances at reelection next year.
According to the Daily Caller:
Fox's Peter Doocy confronted Biden face-to-face Wednesday over testimony from Hunter Biden's former business associate Devon Archer, who testified Biden spoke with Hunter "more than 20 times about their business deals."

Biden and the White House have denied the president's involvement in Hunter's business dealings, with the president telling Doocy, "I never talked business with anybody."

MacCallum raised the interaction to Kirby.
"One last question," the Fox News anchor said. "I know you saw Peter Doocy's question to the president yesterday. The president said, 'I never talked business to anybody,' but Devon Archer testified that the point of putting the phone, the speakerphone, down at those meetings, which is what Peter was asking about, was just to demonstrate access — that Hunter had access to the then-vice president, and to sell the Biden brand. What do you say about that, John? And when will the president actually answer some of these questions to put some of this to rest himself?"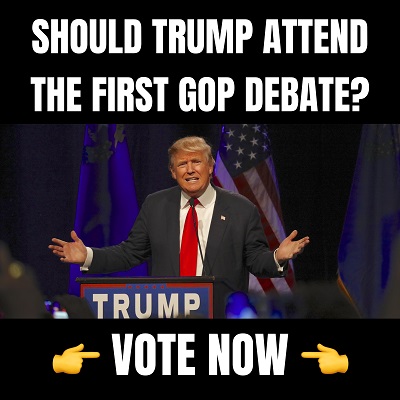 "Oh, my goodness, Martha, I mean, he just did with Peter," Kirby responded. "He's the one who called Peter over and had Peter risk life and limb cutting across the barrier. I mean, he specifically called Peter over. He knows Peter, he knows Peter's not gonna some softball question about, you know, how his vacation was. He knows who Peter is, and he answered that question. I don't know what it's going to take –"
Is it just me or does Kirby sound more than a bit flustered here? Why is he so frustrated? Probably because he's antsy about constantly having to maneuver the minefield of Biden's many, many explosive gaffes. However, it's obvious to anyone with more than one fully functioning brain cell that our president had his grubby paws in this little influence peddling scheme, fattening up his pockets by selling political influences as a sitting vice president.
"But he didn't, he didn't answer whether or not he was on speakerphone in those meetings, John. He just said, 'I never talked business to anybody,'" MacCallum fired back.
"The question was about business," Kirby attempted to deflect the verbal jab. "He answered it consistently with what he's said so many times before. He's been very consistent that he wasn't talking business.
"But the question is, was he allowing his presence on speakerphone to speak volumes? Was he allowing that presence to say, 'This is my son, he has access to me,' while he's talking to Ukrainian businessmen, Chinese businessmen, Russian businessmen after the invasion of Crimea, as Katie Pavlich has pointed out?" MacCallum continued, pressing Kirby for answers.
"I just don't know how many times he's gonna have to say no to the same question," Kirby repeated. "He's been consistent about this, there were no discussions about business with his son or his son's business partners. Again, he called Peter over, and I'm not saying he knew that that was the question, but he certainly knew it wasn't gonna be a softball, and he answered it."
"Everybody likes the opportunity to ask questions to the president, and I know Peter said he appreciated having that opportunity," MacCallum said in conclusion.
President Biden refuses to answer the question because what he says will ultimately come back to haunt him. If he confesses he was part of the deal, well, he's going to be criminally charged and his presidential campaign will be over. If he denies the connection and the evidence proves otherwise, he's a liar plus the other negatives. The only way to win is to not answer the question.
Notice: This article may contain commentary that reflects the author's opinion.
---


Calling All Americans! Patriot Fetch is Conservative Breaking News Headlines every day, all day. Go to PatriotFetch homepage for daily Conservative news or look below for the next hot story!