Mike Rowe, the host of "Dirty Jobs" and a champion of the trades in America, was recently informed that he should "stay in his lane" after he backed up conservative podcaster and former Fox News host Megyn Kelly by warning Apple not to de-platform her over her views on women's spaces and comments she's made concerning her thoughts on transgender rights. You know, this is supposed to be America, land of the free and home of the brave. It's neither brave nor free to silence someone for having a view of hot button issues that you disagree with. Pretty much the exact opposite actually.
According to the Daily Wire, Rowe got on Facebook and made a reference to a video he previously posted up from the "The Megyn Kelly Show" where he says, "she vowed to march against the policies of Apple if they removed her from their platform."
Here's more from the article: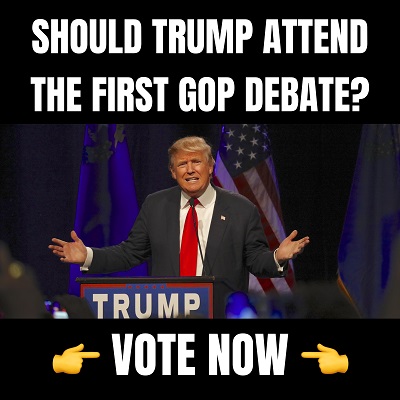 Rowe said he'd "stand with her" and added that most of his followers "agreed that the underlying issues – free speech and women's rights – were worth defending." But he called out one response that told him to "stay in your lane," ripped Kelly, and accused him of "pandering" to a faction of "brainwashed, phobic, fear driven, fear mongering" people.
"If you're going to share your feelings with 6 million people, why not take a moment to include some actual thoughts?" Rowe stated in his reply to the critique. "Specifically, some thoughts on the right to speak freely, and the right for women to compete fairly? Those are the issues in question, not your feelings about Megyn or me. Unless of course, your feelings are the only thing you have to share?"
"All I said was that I'd stand with her on the underlying issues; just as I would stand with you, if you were muzzled by a big tech company for publicly supporting the rights of women," he continued. "As for your personal comments about Megyn Kelly, I don't share your view that she is a 'farce' of woman, but even if I did, I'd support her right to speak freely, and her daughter's right to use a locker room free of biological men."
"You seem to believe that because I'm not a woman, I have no right to hold an opinion on anything related to women," Rowe said, going full ninja on the commenter using the truth as his katana . "If so, am I also precluded from expressing an opinion on slavery, simply because I've never been a slave, or owned a slave? You advise me to 'stay in my lane' in much the same way people used to tell women and minorities to 'know their place.' That strikes me as a convenient way for people to silence those with whom they disagree, without offering an actual argument."
There are a lot of reasons to love Mike Rowe, but the one that seems to garner him so many fans of all walks of life is his basic appeal and application of logic. But as the saying goes, common sense isn't so common these days, and when people hear facts that do not cater to their feelings, well, they have a tendency to go a little crazy. And that's why, as many people as there are out there that love Rowe, quite a few hate him as well.
When you routinely burst the bubbles of delusional leftists with sound argumentation, it earns you a few haters in the broader culture. Fortunately, that hasn't stopped Rowe from continuing to be a voice for reason out in the wilds of current American society. Let's pray it never does.
Notice: This article may contain commentary that reflects the author's opinion.
---


Calling All Americans! Patriot Fetch is Conservative Breaking News Headlines every day, all day. Go to PatriotFetch homepage for daily Conservative news or look below for the next hot story!