Nancy Mace just transformed before our very eyes from a South Carolina Republican congresswoman and member of the House Oversight Committee, to the female version of John Rambo with the latest warning she issued for President Joe Biden on Monday that is guaranteed to make him sleep with the blanket pulled up to his eyes and a night light on, fearful that the monster known as Johnny Law might pop out of the closet with arrest warrants for him and his dear baby boy, Hunter Biden.
So what, exactly, did Mace say in this warning?
According to the Daily Caller, Mace said in an interview on "America's Newsroom," which aired Monday, stating that House Republicans have their sights set on the Bidens and they are "coming for" the Big Guy and his cocaine sniffing son. Now, I love tough talk as much as the next guy, but I want to state, right out of the gate, Mace's comments will be meaningless if action isn't taken to support them. It's easy to talk a big game, but I want to see Republicans actually get out on the field. Don't tell me what you're going to do, Rep. Mace. Show me.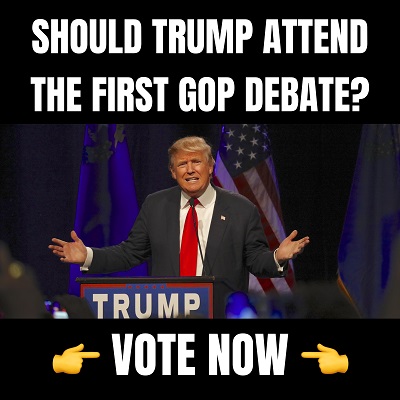 "Well, I have a message for Joe Biden this morning: We're coming for you," Mace remarked during the show. "If you will not answer the questions for the American people, the Oversight Committee will answer them for you with regards to the investigation we're going to be conducting. It is time for Joe Biden to start telling the American people the truth."
"Why wasn't the White House on any of the Sunday shows yesterday? Why will they not answer the questions, why does Joe Biden avoid the questions? And when he answers them, he's lying to the American people," Mace fired off. "The American people just deserve the truth and nothing but the truth."
Some email messages that were recently uncovered have revealed that Crazy Uncle Joe, in a move ripped straight out of the pages of a really bad "Mission Impossible" script, employed the use of an alias, a fake name, in exchanges to schedule a meeting with former Ukrainian President Petro Poroshenko. I'll give you three guesses where these emails came from, but you'll only need one. If you just said Hunter Biden's laptop, my friend, give yourself fifty gold stars, because you nailed it.
The House Oversight Committee, which is now under the leadership of very fed up Republican members of Congress, asked the National Archives and Records Administration to hand over unredacted records of the president's communications that hit on the topics of Ukraine and of course, Burisma, the company where Hunter was earning a hefty salary by sitting on the board and essentially doing nothing other than calling the "Big Guy" when the you-know-what hit the fan.
The request also included any documents where the bumbler-in-chief might have adopted a pen name.
Again, I love to see so many Republicans in Congress standing up for truth and claiming they want to see justice prevail. However, when it comes to the realm of politics, talk is cheap, sucka.
I want to see results.
I won't be satisfied until Biden is impeached and removed from office. Handcuffs and a mugshot would also be wonderful, but that would be a bonus at this point.
Notice: This article may contain commentary that reflects the author's opinion.
---


Calling All Americans! Patriot Fetch is Conservative Breaking News Headlines every day, all day. Go to PatriotFetch homepage for daily Conservative news or look below for the next hot story!