President Joe Biden arrived in Maui on Monday where he was greeted by a group of extremely angry protesters who had a message to send the commander-in-chief on his tour of the devastating damage done in the city due to recent wildfires, which killed a total of 114 people with over 1,000 in the area still missing. As you can guess, things aren't looking good for many of those individuals being found alive.
And let's be honest. Biden deserves to be sent a stern warning after how poorly he's handled this situation. When the media first asked him about the tragedy, he was soaking up the sun on a beach in Delaware. He responded by saying, "no comment." And, as it turns out, he's sent far more money to Ukraine than he did to those in need in Maui, despite the fact they have lost their homes and loved ones. It's pathetic to say the least.
"Several dozen residents heckled the octogenarian's motorcade when he departed the Kapalua Airport en route to Lahaina, which went up in flames on Aug. 8," the Western Journal said.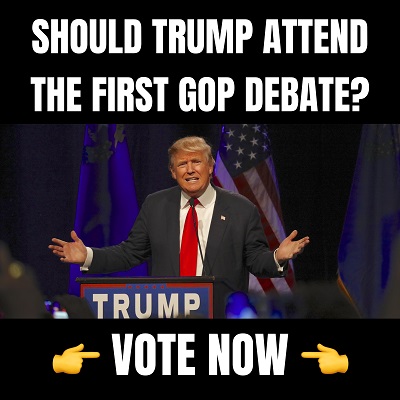 "As he drove toward downtown Lahaina, Biden passed signs that said 'NO COMMENT,' 'REALLY $7?,'  'ACTION SPEAKS LOUDER THAN WORDS,' and 'FJB,' as well as at least two flags promoting the 2024 candidacy of former President Donald Trump," the New York Post reported.
Other individuals protesting allowed their full fury to spew forth over the delayed response from the president by offering up a classic chant of "Go home, Joe!"
A report from Hawaii News Now stated that residents located in the area took to both sides of the street where they held signs that said, "He's too late" and "He should've been here much earlier."
As Joe Biden finally arrives in Maui, he's met by OUTRAGED locals holding signs that read:

"You're too late!"
"Actions speak louder than words."

Just brutal. pic.twitter.com/tSVWcdKyq3

— Charlie Kirk (@charliekirk11) August 21, 2023
"Local resident Dennis Mullen was furious, telling the Post there have been few supply deliveries to the airport hosting the presidential helicopter," The Western Journal reported.
"Where has the president been?" he stated. "Any number of military aircraft, planes and helicopters could have flown in here. To leave a town that was just devastated shut down was just ridiculous."
Mullen then said, "On the west side of Maui, where neighborhoods had burned down, there was desperate need and no one came to help."
What's amazing about all of the backlash Biden is getting is that historically, Hawaii has been a blue state. It's been Democratic for 60 years now. But, given how pathetic his response to the wildfires have been, it's totally understandable that the people of Maui would be mad.
NEW: Maui resident displays a "Traitor Joe Must Go" sign in their lawn as Biden takes a break from his month of vacations to visit the Hawaiian island.

Despite sending $100B+ to Ukraine, Biden is only giving $700 a household to Maui residents impacted by the fires.

No wonder… pic.twitter.com/kCuxamAQBQ

— Collin Rugg (@CollinRugg) August 21, 2023
"Some commentators, such as former Republican Rep. Jason Chaffetz of Utah, believe Biden's tone-deaf callousness is a clear indication that he plans to withdraw from the 2024 presidential race," the report continued.
"Biden's inextricable response to the Maui fires from his vacation on the beach of 'No comment' ricocheted around the nation," Chaffetz stated in an Op-Ed published by Fox News. "Did he really not have anything to say to those desperate people fighting for their lives as he sunned himself on the beach? This was an opportunity for a president to flex his political muscle."
"Though this could be a basement-to-beach campaign strategy, it's more likely that Biden will not run … He is hiding – hiding from the press, hiding from the scandals and hiding from his own incompetence as a commander in chief … By the end of this calendar year, I, for one, anticipate he won't be a candidate in 2024," he added.
Biden most definitely screwed himself over with this one.
Notice: This article may contain commentary that reflects the author's opinion.
---


Calling All Americans! Patriot Fetch is Conservative Breaking News Headlines every day, all day. Go to PatriotFetch homepage for daily Conservative news or look below for the next hot story!