Amanda Abbington, a British actress most well known for her role in "Sherlock," ended up deleting her X account after she was viciously attacked online by the woke outrage mob for allegedly being "transphobic." Which means she dared to question "sexualized" drag performance, breaking away from the hive mind that is the progressive left, thus paying the price for thinking for herself.
Abbington, according to the Daily Wire, got slammed after it was revealed she would be part of the cast of an upcoming season of the U.K. reality competition program "Strictly Come Dancing," which is really just the British version of "Dancing with the Stars."
"The actress deleted her X account and addressed fans via Instagram, saying she believed drag was 'brilliant' and 'an art form,'" the report said. It's so pathetic when famous people have an opinion that differs with the masses then apologize for it and gravel on their knees and toss out apologies like an adulterous priest throws out Hail Marys. When will these people learn that once you break the hive mind, you can never really be brought back in? You are anathema. You can never be left enough or apologize enough to be fully accepted back in as a member of the group.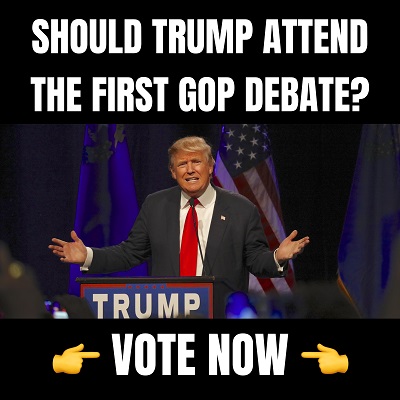 Abbington then stated that while she thinks drag "absolutely has a place in the entertainment industry," she does not support minors performing in a "sexualized" manner. This, of course, should be something we all can agree on, right? Nope. Not in an era where people are desperately attempting to normalize sexual deviancy and groom young children to accept pedophilia as acceptable.
During the video, the actress specifically addressed those who were threatening to boycott her new show just because she's on it.
"I'm sorry if you feel like you would boycott 'Strictly' for a tweet I made about a drag show," she remarked, continuing to insist that her criticism didn't extend to transgender identified adults or drag performers. "I am not a transphobic person, I am a firm supporter of the legitimate trans community. I always have been."
You can see the Instagram post here.
"I think they have been infiltrated by some people who want to cause damage and want to cause trouble and pit people off of each other and cause as much harm as possible. But I would support any trans person who is feeling persecuted or not listened to or not seen," Abbington stated.
"I'm not a hateful person," she said. Abbington then revealed she left X because she didn't "like it over there anymore."
"What we need to do now more than ever is just make sure that everybody is looking after each other," the actress commented. "It's f***ing toxic out there. It's horrible."
This isn't the first time Abbington has caught flack from the woke crowd.
Back in 2020 she made comments about women not having penises, which as far as I remember, was a scientific fact. She also apologized for those comments as well, proving her backbone is made out of jellyfish.
"I am an ally of the LGBTQ community," she added in the video. "Everybody does stupid things but it's what you do after that is important and how you address them. I'm not transphobic … I think there's a place for everybody as long as we're aware of each other and we look after each other and don't go for each other in a hateful way. So I'm sorry."
Notice: This article may contain commentary that reflects the author's opinion.
---


Calling All Americans! Patriot Fetch is Conservative Breaking News Headlines every day, all day. Go to PatriotFetch homepage for daily Conservative news or look below for the next hot story!