It seems that folks who are big supporters of President Joe Biden's reelection efforts are scared enough to drop number twos in their pants at the thought of California Democratic Gov. Gavin Newsom challenging their emperor in a primary race, so much so in fact that they are stating to do so is racist. You know the left is terrified of a person the moment they slam something they've done, will do, or could potentially do in the future, as being racist. And for a good little progressive puppet like Newsom, such a threat is likely enough to neutralize any aspirations he might have for running in this cycle.
"As speculation grows that Newsom will make a White House bid in 2024 if President Joe Biden is unable to do so, some Biden allies have said the move would be seen as a problematic attempt to prevent Harris from becoming the first black female president, per the outlet," the Daily Caller reported.
"When you had people who were trying to test the waters" for a presidential bid, "the party rose up and made it clear to those individuals — who were mostly white men — that to disrespect the vice president would not be well received by women and people of color within the party," Karen Finney, a longtime Democratic strategist stated in NBC's story concerning Democrats' struggle to get voters pumped up about Biden. "They got a little bit of a smack in the face."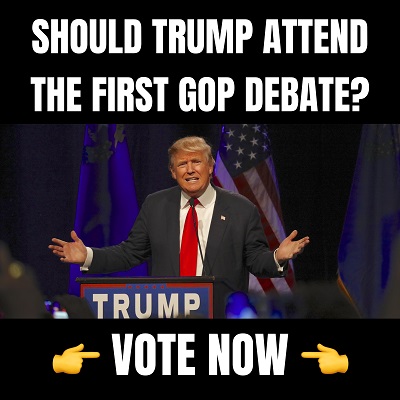 Vice President Harris has the lowest favorability for a vice president in American history according to data from a poll conducted by NBC News back in June. The results found that only 32 percent of those who participated in the survey have a positive opinion of Harris and her performance, while a whopping 49 percent have a negative opinion. The vice president has faced a number of critical reports from the media, received only a few endorsements from fellow Democrats, and suffered from a mass exodus of staffers who couldn't stand working in her office. And that in and of itself speaks volumes about her, doesn't it?
This is hilarious.

"Biden allies" say it would be racist for Gavin Newsom to run in 2024.https://t.co/kvbWLKAidv pic.twitter.com/2pYycz6aYn

— Vince Coglianese (@VinceCoglianese) September 5, 2023
the Daily Caller then said, "Amid the record-low numbers, the Biden campaign has tried to shore up approval for the vice president by putting her front and center on the reelection campaign website and having her focus on more popular administration topics like abortion and infrastructure."
"Democrats have painted any criticism of the first black woman vice president as racist or sexist throughout what they commonly call the "Biden-Harris administration." Left-leaning outlets have run op-eds pointing to Harris' race as reason behind her low approval rating, while former Biden officials have used accusations of racism and sexism to thwart questions about her performance," the report continued.
"Jealousy, envy, misogyny, and racism come to mind," journalist William Spivey provided as reasons for opposing Harris in an article called "The Fear of A Second Black President."
Jemele Hill, writer for The Atlantic, leveled a series of allegations against former United Nations ambassador and current GOP presidential candidate Nikki Haley saying she is racist for not wanting Harris to be president. This line of thinking is just stupid.
"So part of the reason racism is such a terrible sickness in this country is because politicians like this know they can rally a certain base with the fear of OH MY GOD A BLACK WOMAN MIGHT BE PRESIDENT IF YOU DON'T VOTE FOR ME. Then we want to act all surprised when the most hateful part of the base decides they need to act out on their feelings of hatred," Hill posted in a message on social media.
Or maybe it's become Harris is totally incompetent, and dare I say, intellectually challenged. Grow up, Mr. Hill. Not everyone is as obsessed with skin color as you and your fellow dipstick liberals colleagues.
Notice: This article may contain commentary that reflects the author's opinion.
---


Calling All Americans! Patriot Fetch is Conservative Breaking News Headlines every day, all day. Go to PatriotFetch homepage for daily Conservative news or look below for the next hot story!