President Joe Biden's chances of being reelected for a second term in the White House are dwindling down, slowly but surely, and honestly, he has no one to blame for it but himself. Well, I guess that's not entirely accurate. His dear baby boy, Hunter Biden, shares a big chunk of the blame as well. Between the disastrous polling numbers the elder Biden is pulling in, which is a result of horrific policies that have led to an insane uptick in crime, a severe decline in the economy, and what appears to be clear examples of cognitive decline, folks in America are not on board for another four years of the "Big Guy."
Which is exactly the point Ben Whedon makes in a piece he published with Just the News, where he explained, "Federal prosecutors indicted the younger Biden on Thursday, saying he falsified a gun application by not mentioning his drug use when seeking a permit. The indictment does not address any potential tax crimes, for which he could still face charges. Hunter had planned to plead guilty to two misdemeanor tax charges before that plea agreement fell apart. Thursday's development seems to undercut the president's prior claim that '[m]y son has done nothing wrong' and his son's criminal charges could further damage his credibility with the American public at a time when his own conduct and image have come under fire."
Whedon goes on to say that the gun charges Hunter Biden has now been indicted for probably won't have a negative impact on his father's reelection efforts directly, the investigation that's currently being carried out by special counsel David Weiss into the first son's activities could bring about more scrutiny of the Biden family's finances. Such a scenario could strengthen the case for impeaching Joe Biden, an effort House Republicans have already launched.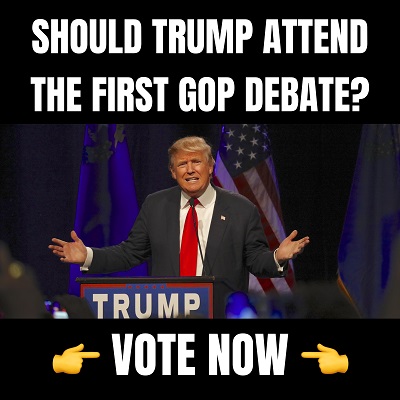 He then added, "Potentially connecting both matters is the allegation that Biden, while vice president, unilaterally changed U.S. policy and threatened then-Ukrainian President Petro Poroshenko with the withholding of a loan to secure the firing of Prosecutor General Viktor Shokin, who was investigating energy firm Burisma at the time."
"An FBI document containing confidential human source information alleged that Burisma executives hired Hunter Biden to serve on the board of the company in order to secure access to his father and orchestrate Shokin's ouster. Both Bidens allegedly received multi-million dollar sums in compensation for their efforts," Whedon wrote.
The JTN contributor pointed out the investigation into Hunter Biden and his many shady activities, inside and outside the realm of business, has been going on for around five years now, starting back in 2018. Weiss, while serving as the U.S. Attorney for the District of Delaware was involved in the case for quite some time. However, whistleblowers have come forward and alleged that Weiss, along with others investigating the first son, ran into interference while looking into Biden.
IRS Supervisory Agent Joseph Ziegler provided testimony before the House Ways and Means Committee earlier in the year that revealed several officials appointed by President Biden got in Weiss' way and blocked him from being able to bring specific — and apparently very severe — charges against Hunter Biden outside of his own jurisdiction.
"The case was set to conclude with the plea agreement, though it ultimately fell through and Attorney General Merrick Garland subsequently named Weiss special counsel to continue the case. It remains unclear whether Weiss will refile the tax charges from the plea deal, bring new charges, or none at all. In any case, charges against the younger Biden may well confirm Biden family corruption in the eyes of the public and blow back on his father, who is struggling to improve public perception of himself. Biden's job approval has been underwater since August of 2021, when the Taliban seized control of Afghanistan and unceremoniously ended the 20-year American military presence in the country," the report stated.
According to data from a poll conducted by RealClearPolitics, only 41.4 percent of the American people are satisfied with Biden's performance in the Oval Office. A whopping 54.0 percent are unhappy with how he's run things since taking over the White House in January 2021. And it looks like things are only getting worse for him as time goes on. Only 37 percent of those who participated in the survey said they were happy with how Biden has handled the economy, while 40 percent say they support his foreign policy. A total of 32 percent support how he has handled the massive spike in inflation we're experiencing, while 35 percent approve of his crime policies, and 33 percent give him a thumbs up for immigration.
"Historically, Biden's overall favorability rating rates somewhere in the middle of modern presidencies. UC Santa Barbara's "Presidency Project" show Biden's 41.4% rating ahead of Jimmy Carter and George W. Bush, who each earned scant 34% approval ratings in their final terms, but far behind Barack Obama (59%), Bill Clinton (66%) and Ronald Reagan (63%)," Whedon went on to explain. The writer then refers to the numbers we're seeing about Biden as "buyer's remorse" on a political scale.
"Biden's poor polling, legal woes, and seemingly endless string of gaffes and stumbles – both verbal and physical – has led many to question whether he represents the Democrats' best chance against Trump in 2024. California Democratic Gov. Gavin Newsom has regularly topped the list of possible replacements though he has personally rejected pursuing a 2024 White House bid and suggested that Vice President Kamala Harris is situated to assume leadership if Biden falters in some way," Whedon concluded.
Notice: This article may contain commentary that reflects the author's opinion.
---


Calling All Americans! Patriot Fetch is Conservative Breaking News Headlines every day, all day. Go to PatriotFetch homepage for daily Conservative news or look below for the next hot story!