I think I can, at this point, safely state that Joe Biden sucks at being the president. I know, I know, bold statement. It's true though. We have actual, objective, tangible proof that he's a horrible leader who is physically and cognitively unfit to discharge the duties of the office he currently occupies. One of the top pieces of evidence I present to defend my thesis statement is the border crisis. A major role of the president is to keep America safe and enforce the law. Biden has failed to do that at the southern border we share with Mexico.
As a result of this massive failure — which I believe was purposeful — millions of illegal immigrants have flooded into the United States. Among the masses who have slipped through the cracks, scores of cartel members, drug dealers, murderers, and rapists. Crime rates in major cities all over the country have skyrocketed. The welfare system is incredibly strained, even more so than it was before, if you can believe that.
And I'm not the only one calling out Biden for failing to do his job and put an end to this crisis.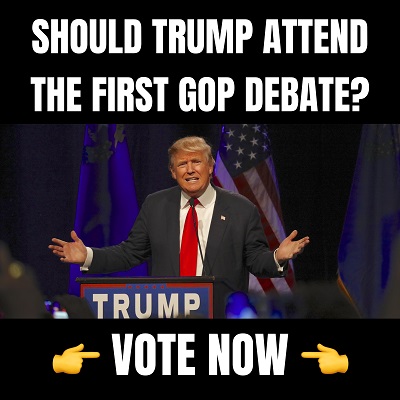 According to Just the News, other Democrats, fearing they will face a reckoning at the ballot box, are also slamming Biden for the mess at the border.
Here's more from the report:
Border Patrol encounters of migrants at the southern border alone jumped 27% from June to July, according to U.S. Customs and Border Patrol data. A Washington Postreport on preliminary CBP data from August revealed a 30% jump in encounters from July to August, calling it "an all-time high." 

A Gallup poll from February showed that even before this recent spike in encounters, "the percentage of Democrats dissatisfied and desiring less immigration was nearly nonexistent in 2021, at 2%, before rising to 11% last year and 19% now." Independents, who are most likely to be the most targeted voters in upcoming elections, expressed dissatisfaction with the Biden administration's handling of the border crisis, "doubling since 2021, rising from 19% at that time to 36% today," the poll said.

The voters' increasing concern about the immigration crisis reflected in the poll has not been lost on Democratic lawmakers. Rep. Pat Ryan (D-N.Y.), who narrowly won election in New York's 19th District, called on Biden to take charge of the deteriorating situation at the border.
"The No. 1 thing I learned as an Army officer: When in charge, take charge," Ryan remarked on the border situation. "We are in a crisis, the president is in charge, and he and his team need to take charge."
New York Democrat Josh Riley, currently running for Congress, stated that the president's "aloofness" on this particular topic is "offensive" referring to it as a "federal problem" that needs to have a federal response. And he's correct on that one.
"I think President Biden needs to get his act together and help solve it," he commented. His campaign website goes on to say that "Our immigration system is completely broken, and it needs to be fixed in a way that upholds both the law and our values."
The Biden administration is now making usse of an application for smartphones called CBP One that they say will allow migrants to schedule an appointment with officials concerning their asylum claims. However, many experts in the field of immigration law have said the ease with which these appointments can be made on the app is what has led to the massive increase in the number of people who have shown up at the border.
Unless it can be proven that an illegal migrant somehow poses a national security or public safety risk per Title 8, the individual is released with a date they are to appear in a court of law. Guess how many of these folks show up for these hearings? Not many. Almost 44 percent of illegal immigrants not already in custody failed to show.
Democrats in Texas are also very unhappy with the Biden administration's handling of the problem.
"I don't know why they keep avoiding the border and saying there's other things, more important things, than visiting the border. If there is a crisis, show up. Just show up," Rep. Henry Cuellar (D-Tx.) went on to say December 2022 when he issued a call for the president to come down and behold the border with his own eyes.
"Just showing up at the border would send a strong signal to the communities that he's there, he cares about the border communities. Just show up! It doesn't take much to just show up at the border," Cuellar added.
Biden did eventually visit the border. But only the spots that were in pretty good shape and not the areas that were experiencing the most issues with illegal border crossers. Typical.
He hasn't been back since.
Notice: This article may contain commentary that reflects the author's opinion.
---


Calling All Americans! Patriot Fetch is Conservative Breaking News Headlines every day, all day. Go to PatriotFetch homepage for daily Conservative news or look below for the next hot story!