When people on the right began using the term Trump Derangement Syndrome as a label meant to mock individuals who seemed to have an obnoxiously extreme opposition and hatred for former President Donald Trump, I thought it was kind of lame and basically on the same level as the name calling from the left. Well, over the years, I've softened that position. It appears to me that TDS is an actual mental disorder that needs to be included in the diagnostic manual used by psychologists and psychiatrists, because the obsession these individuals have with Trump is seriously unhealthy.
One individual who clearly suffers from a raging case of TDS is Joy Behar, one of the screechy co-hosts of the worst morning talk show to ever grace your television screen, "The View." Behar recently made the absurd the claim that Donald Trump — along with the rest of the GOP — for the disastrous flooding that happened at the Burning Man festival in the Black Rock Desert of Nevada, which resulted in tends of thousands of individuals stranded, according to a report from The Daily Wire.
Joy Behar claims the rain at Burning Man was the result of Climate Change caused directly by Republicans and Trump.
"When Trump was president [fossil fuel use ] went up…He's so dangerous." pic.twitter.com/hTxeMF8bTv

— Nicholas Fondacaro (@NickFondacaro) September 5, 2023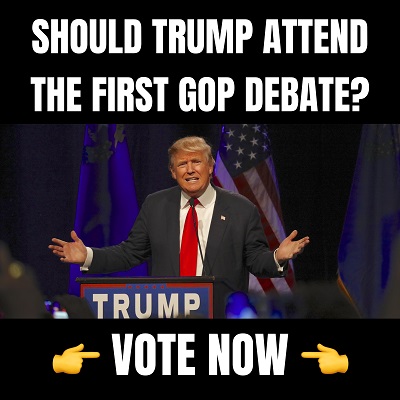 "Behar and her co-hosts attributed the heavy rains — which resulted in flash flooding, a shelter-in-place order, and ankle-deep mud that left vehicles and many pedestrians unable to leave the temporary 'Black Rock City,'" the report said.
"This is one of the many tragedies this summer due to climate change," Behar started propagandizing , with the brainless hive mind that consists of her co-hosts sharing their agreement with her statement. "This is the one — the number one existential problem —"
"It rained three months' worth over 24 hours," co-host Sunny Hostin was quick to interject in support of Behar's insanity.
"I hear Republicans say, 'Oh, it's not manmade, it's not about fossil fuels," Behar blabbered. "You know, when Trump was president, all of that went up, the fossil fuel usage went up. Menace to the planet. Please don't vote for him, I'm begging you. Get him out of here, he's so dangerous."
It was about this time that the TDS spread, in real time, to fellow co-host Ana Navarro, who eagerly leapt into the midst of the madness, stating that climate change is to blame for the destructive wildfires that decimated Muai, along with Hurricane Idalia that slammed into Florida. Apparently Navarro is totally unaware that hurricanes have been hitting Florida and coastal states every single year for nigh unto eternity. It's why we have a "hurricane season."
"There were fires in Greece, there were fires in Italy, Phoenix had 116-degree temperature, Palm Springs must have been over 100," Behar prattled on and on, making the claim, "They have to stop denying and stop with the fossil fuels and whatever else is causing this, I'm begging you, don't vote for him."
Thankfully, there are still some folks in our country who are of sound mind, such as Florida Republican Gov. Ron DeSantis, who shut down those attempting to use climate change as the reason behind Hurricane Idalia to push their green agenda by saying, "So, I think the notion that somehow hurricanes are something new, that's just false. And we've got to stop politicizing the weather and stop politicizing natural disasters. We know from history there's been times when it's very busy in Florida, late '40s, early '50s, you had a lot of hits of significant hurricanes."
"The notion that somehow if we just adopt, you know, very left-wing policies at the federal level that somehow we will not have hurricanes, that is a lie," he said.
Notice: This article may contain commentary that reflects the author's opinion.
---


Calling All Americans! Patriot Fetch is Conservative Breaking News Headlines every day, all day. Go to PatriotFetch homepage for daily Conservative news or look below for the next hot story!