One of the biggest issues that is sinking President Joe Biden in the polls right now is the spike our country has experienced in the crime rate. And it's not an isolated incident. Many major cities in the nation have witnessed more violent actions like armed robberies, murders, rapes, and carjackings as leftists implement soft-on-crime policies that have resulted in massive numbers of violent offenders being released back on the streets. And then, of course, there's  the millions of individuals flooding across the southern border, many of whom have rap sheets or connections to gangs like  MS-13 and drug cartels.
Things are getting so bad in Washington, D.C., that Congress has resorted to handing out tips on how to avoid being carjacked. Pathetic, right? But hey, what kind of results do you expect when you basically give criminals a smack on the wrist? The consequences for committing crimes no longer inspire dread and fear, so they do not act as a potent deterrent.
According to Just the News, "House Administration Committee Chairman Bryan Steil, (R-Wis.) on Monday warned would-be visitors to Washington, D.C. of rising crime in the nation's capital and advised people how to respond to criminal acts and to minimize the risk of being victimized by violence like carjackings."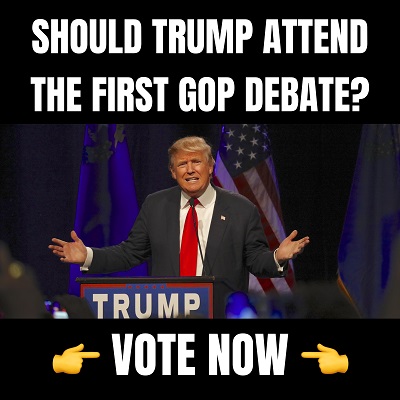 "The District of Columbia is currently struggling to contend with increased criminal activity that has many questioning the safety of living in the city at all. Compared to this point in 2022, data from the D.C. Metropolitan Police shows that homicides are up 28% and on pace to reach their highest levels in more than 20 years. Robberies, meanwhile, are up 67%. Residents have testified to increasingly driving for short distances due to fear of going outside," the report said.
Crime has reached such a fever pitch that the Mexican consulate, located in our nation's capital, warned its citizens, "The city of Washington, D.C. is experiencing a significant increase in crime in areas previously considered safe. Take precautions. In an emergency, call 911."
Steil convened a safety meeting on Monday in response to concern over the skyrocketing crime rate with the Capitol and Metropolitan Police attending the event. Two staffers recalled an incident where they were each mugged. During the meeting, a number of recommendations were made for staffers to help them stay safe during this new crime wave.
"Recommendations included not wearing jewelry on public transportation and leaving no valuables visible within one's parked car to avoid attracting thieves. To limit more aggressive incidents such as carjacking and armed robbery, some suggested leaving space between cars at red lights should one need to flee. Minimizing time using a mobile phone while walking to limit distractions was also suggested," Just the News said.
"It's so concerning… to think in a city of just over 500,000 people that 5,000 cars have been stolen already this year," Steil went on to say during a recent appearance on the "Just the News, No Noise" television show. "[T]hat's 20 to 25 a day. Seven hundred of those have been the result of carjackings, where people are viciously thrown out of their cars and thrown out into the streets as the criminals drive away."
"It's unfortunate, but it's also true that the advice that was given today included telling people to give space between their car and the car in front of them when they pull up to a stop sign or a stoplight so they can make an evasive maneuver if they have to," he continued during the interview. "That's how out of control crime is in Washington, D.C., and it's not only carjackings, and car thefts, but we're seeing it with assault with burglary, robbery, murder."
Steil then revealed that the uptick in crime is leading to Capitol force launching a never ending battle with street crime instead of providing protection for the home of Congress.
"There's no sign that this crime is slowing down. If you want to know what happens in our nation's largest cities under complete Democratic control, look no further than your nation's capital, crime is spiking," Steil stated on the show. "And so what we did today was [hold] a briefing and did a couple of things. One, we provided the kind of the tools in the toolkit that people who visit Washington, D.C. … need to know to make sure that they're keeping themselves safe in a period of time of such high crime."
Notice: This article may contain commentary that reflects the author's opinion.
---


Calling All Americans! Patriot Fetch is Conservative Breaking News Headlines every day, all day. Go to PatriotFetch homepage for daily Conservative news or look below for the next hot story!