Joy Behar, co-host on the worst morning talk show ever created in the history of television, "The View," has, once again, said something both insane and stupid, or, if you like to fuse things together, insanely stupid, on the program. Which basically means it's another day ending in "y." So what did the obnoxious liberal — who happens to have an unquenchable thirst for President Joe Biden — say this time?
Well, according to the Daily Wire's Virginia Kruta, Behar lashed out like an elderly dragon with a raging case of PMS at Fox News for airing videos of President Joe Biden bumbling up and down steps, mumbling incoherently and losing his place in the middle of a sentence and showcasing the fact that being older than dirt usually leads to deficiencies in cognitive ability, which she suggests is the reason so many Americans think he's too old to serve a second term.
The idiocy in this remark is astounding.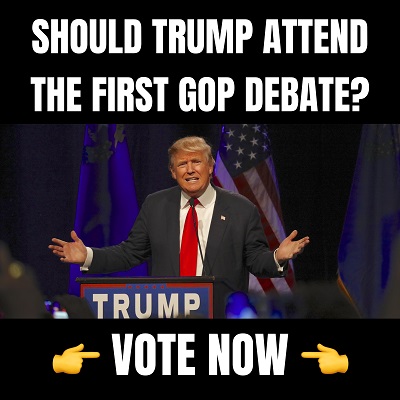 Joe Biden is the oldest person to ever serve in the White House. He's 80-years-old. He would be 86 by the time his second term ended. If his mental capacity is already greatly diminished right now, imagine where it will be by then? And that's assuming he doesn't push up daisies before then. All Fox News has done is show videos. Biden is the one who has allowed the country to see his incompetence and how unfit for duty he is.
"Behar made the comments during Wednesday's broadcast of the ABC midday talk show, responding to complaints from co-host Sunny Hostin — who argued that Biden should be revered and respected as an elder rather than criticized for his age," Kruta wrote.
Joy claims Fox News is responsible for Americans realizing that Biden is in decline and whines about them showing video of Biden tripping and having mental slips.
Ana says she "never understood why people focus so much on Joe Biden's age" and claims he's "in very good" shape. pic.twitter.com/Ys2Dt1FSlw

— Nicholas Fondacaro (@NickFondacaro) September 6, 2023
The whole thing kicked off on the show due to Republican Party presidential candidate and former South Carolina Governor Nikki Haley made a comment calling the Senate the "most privileged nursing home in the country" — she's not wrong — and then called for mental competency tests for aging politicians. Also a great idea.
Hostin, who really seems to have it out for Haley, scoffed at the notion, claiming to be "offended" by the remarks. I mean, it's not like she's a super elderly Senator, right? Why in the world is she so huffy?
"Ageism offends me," Hostin explained, going on to ad, "It's very different than in other cultures where we value age and we value wisdom."
I agree that older people deserve respect and most of them have a lot of wisdom to offer younger generations. There's no doubt about that. Unless you're a corrupt, immoral individual like Joe Biden and many of the "yes men" — and women — who surround him. Also, a lot of those individuals within the Senate who are as old as the states they represent are out of touch with the American people, and many of them are suffering similar cognitive decline as Biden. All should be held to the same standard. That's not ageism. That's protecting your country. People should not be in positions of political power if they have dementia.
Hostin then made the claim that some of the younger candidates were "not ready for prime time" stating that placing age or term limits on older politicians would then blow things wide open for some individuals who weren't ready for the kind of responsibility that comes along with public service.
You mean like New York Democratic Rep. Alexandria Ocasio-Cortez? The woman has the intelligence quotient equal to a toddler's shoe size and should reconsider a career as a bartender, which is what she was doing before she took office and collectively lowered the IQ of anyone who beholds her nonsense.
"Co-host Alyssa Farah Griffin pushed back, noting that age was sometimes an issue that could not be ignored — especially with regard to President Biden — and she quoted a poll from The Wall Street Journal in which 73% of respondents had said they were concerned Biden was 'too old to be president,'" Kruta's report added.
"But isn't it true that Fox and all those right-wing stations keep showing pictures of him tripping —" Behar said during the segment.
"Hostin tried to pivot and make the conversation about former President Donald Trump, calling him 'overweight' and noting that he was just a few years younger than Biden. Co-host Ana Navarro jumped in then, claiming that Biden was in 'very good physical shape' and saying she's 'never understood' why anyone even cared how old he was," the report concluded.
Notice: This article may contain commentary that reflects the author's opinion.
---


Calling All Americans! Patriot Fetch is Conservative Breaking News Headlines every day, all day. Go to PatriotFetch homepage for daily Conservative news or look below for the next hot story!