There are still a whole lot of questions floating around about the disastrous wildfires that ripped through Maui at the beginning of August, especially as more and more evidence surfaces that something else was going on besides the blaze that may have contributed to the death and destruction experienced by the people in the area. Unfortunately, due to the fact that many are afraid to be seen as a conspiracy theorist, the questions that need to be asked in order to get to the bottom of the situation are not being posed to the people in charge that day.
According to Newsmax, Republican South Carolina Rep. Russell Fry stated during an appearance Thursday on a television program called "Carl Higbie FRONTLINE," that he has a ton of questions regarding the incident and all of the failures by local government to ensure the safety of residents located in that part of the state.
"I live in a hurricane prone area," Fry went on to say during the interview on television. "We see disasters pretty frequently, but I've never seen that level of, really cover-up, ever in my entire life of seeing hurricanes on the ground, being on the ground. FEMA just doesn't act like that. Government officials don't act like that. The administration's response has been lackluster at very best, but it's almost been criminal."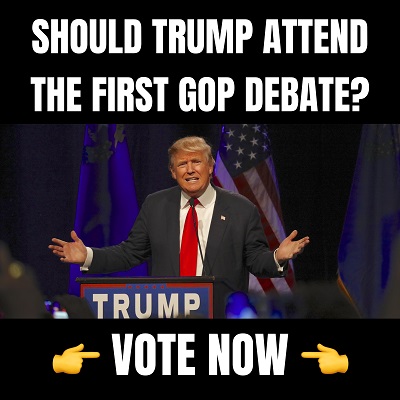 "We still don't know how many people are missing?" he asked the show's host. "We don't know their status? This is absolutely ridiculous.
Fry then explained, "When you look at the front end of this, the cries for help that were there from the beginning — 'we need water, we need resources' — and none of it was followed up with. Every single disaster takes a local, federal and state response. Here, you have three different directions, and no one's rowing the right way."
A lot of people out in the wilds of the internet, believe the incident was done on purpose, an act carried out by rich folks and land developers who have been trying to buy up land in the area for a long time now. The refusal of folks in the city of Lahaina to sell the land may have ticked off the wrong people, the kind of folks who have a lot of influence and pull in the culture. That's one theory anyway.
"House Speaker Kevin McCarthy, R-Calif., told reporters last week that the House will likely probe the federal response to the wildfires that killed at least 115 people and razed the historic enclave of Lahaina. M. Kaleo Manuel, former deputy director of the Hawaii Commission on Water Resource Management, waited more than five hours to release water as the fires were burning. The Hawaii Department of Land and Natural Resources later transferred Manuel to another position within the department," Newsmax reported.
During the segment that was aired on Newsmax stated that getting adequate water supply to the firefighters working to put out the blaze on an island surrounded by the Pacific Ocean seems like a matter that should not be all that complicated.
"To me, to see the level of tragedy that struck Maui, to know that families lost everything and then to know, on top of it, that we still, at this point, weeks later, don't know who we've lost, who we have accounted for or not accounted for, I think, is unconscionable," Fry commented.
"FEMA has a direct obligation in this, and I don't want to hear excuses that this is an island and it takes a while. It's so easy to get on a plane and head over there to really figure out what's going on. They're not doing it. They haven't done it. Meanwhile, they're going off to Lake Tahoe to go on vacation. It's ridiculous," the senator commented.
"I think [how FEMA prepared] deserves a really good look, but, since then, it's just been a parade of horribles, one thing after another," he added. "FEMA's response has been absolutely abysmal, and so there's a lot to investigate here from top to bottom, everything from freezing out the town, denying aid, not having proper accounting of people who were missing and their status."
"I think that's kind of the state of play, and it hasn't gotten any clearer since the fires. I think, in this day and age, that's reckless, and it's wrong, and the American people deserve better," the segment finished.
Notice: This article may contain commentary that reflects the author's opinion.
---


Calling All Americans! Patriot Fetch is Conservative Breaking News Headlines every day, all day. Go to PatriotFetch homepage for daily Conservative news or look below for the next hot story!