If a person celebrates some kind of sexual deviance, you can almost guarantee they lack any sort of moral compass at all and are likely involved in some pretty sick practices in their free time. Don't believe me? Well, check out what a member of the Sisters of Perpetual Indulgence just got busted doing in public. Oh, and for those that aren't familiar with this organization, it's a group mostly gay miscreants who are most known for mocking Catholics. So, yeah, not surprising an individual belong to this little godless, blasphemous posse has been arrested for being a pervert.
Apparently, according to a report from the Daily Wire, 53-year-old Clinton Monroe Ellis-Gilmore was busted for indecent exposure after witnesses claim they saw him, uh, self-pleasuring in public for an hour, a sheriff's report revealed.
Gilmore was taken into custody by police at a beachside park after law enforcement received reports that a biological male was in his vehicle, exposing himself while parked. Ew. This goes levels beyond gross and disgusting. I'm not even sure how to properly classify such an act. Again, not surprised that a member of SPI would do something like this. Mocking God and His people by engaging in sexual practices that our Creator abhors clearly indicates that you're a twisted individual.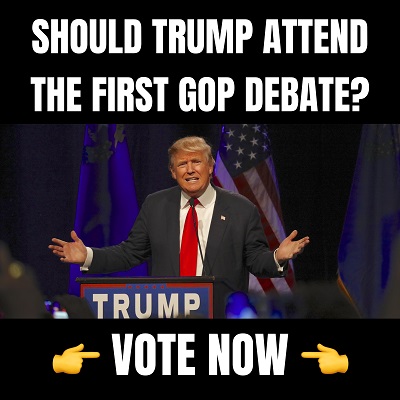 "According to numerous witnesses, Ellis-Gilmore had been at that location for approximately one hour, sitting in his truck with the door open, masturbating," the sheriff's report concerning the situation, which happened back on August 12 some time around 6:41 p.m. "The conduct does not appear to have been directed at anyone in particular." 
Here's Leif Le Mahieu with more details:
The arrest took place at Table Bluff County Park in Loleta, California, with over an hour of daylight still left. Google lists the park as "good for kids" and home to "kid-friendly hikes."

A mugshot obtained by The Daily Wire from Ellis-Gilmore's booking indicates that he was at least shirtless at the time of the arrest. The Eureka Sisters of Perpetual Indulgence did not respond to a request for comment on Ellis-Gilmore.

The Sisters of Perpetual Indulgence made headlines earlier this year after the Los Angeles Dodgers decided to honor the group at a "Pride" event. The group makes fun of Christianity and its members are men in traditional nun clothing that frequently use sexually suggestive names. It won the support, however, of many in the media, which defended the group from critics who said it was a perverted hate group and celebrated it for its "dedication to community service."
As you can imagine, left-wing media outlets — the vast majority in existence at the moment — are not exactly eager to report on such a story, because, as you well know, it's uncouth to present someone who is a member of the LGBTQ community as a pervert or criminal. It goes against the woke agenda that is being promoted heavily by radical progressives who are desperate to dispense with the traditional family, as that is the main stumbling block preventing them from laying the foundation for their little Marxist social experiment.
In fact, the only news organization that reported on the incident at first was the Hmboldt County website "The Lost Coast Populist," which did a bunch of research and dug up a few of Ellis-Gilmore's old social media posts, discovering his connection to the SPI.
"Randy Fleek, a witness who spoke with the arresting deputies, told The Daily Wire that Ellis-Gilmore made no attempt to hide what was going on. He said that Ellis-Gilmore parked two spots away from his trailer and had his left leg out the open door of the truck and right leg up on the dashboard with no pants on, which gave him full side view of Ellis-Gilmore 'playing with himself,'" the report continued.
"Well this is f***ed up," Fleek went on to say in his comments about the situation he witnessed. "It's obvious. You cannot help but see this guy, he's not hiding it. He wants everyone to see what he's doing."
Very eloquently put, Mr. Fleek. I'm sure the vast majority of us would have thought the exact same thing.
Fleek then recounted that a number of vehicles traversed the area over the course of the hour Ellis-Gilmore was there doing his dirty little deed, one of which he says had more than a few young women as passengers. The witness then stated that Fleek began the act with his shirt on, but was completely and totally nude by the time it came to an end.
"There's something wrong with that man. He's got a weird f***ing desire to show off to the public, to anybody that wants to look at him," Fleek stated. "He puts himself in a position and in a spot that you can't help but look at the son of a b***."
The Daily Wire then stated, "Ellis-Gilmore, the alleged public masturbater, has been active in the local Eureka, California, chapter of the Sisters of Perpetual Indulgence for years. Ellis-Gilmore appears to go by several names in the group, including 'Novice Sister Bethe Cockhim,' and 'Novice Sister Man Romeo,' according to social media posts."
Most disturbing is the fact that one of the events that Ellis-Gilmore took part in with the group was a book reading at a local elementary school where a dude dressed up in a nun-outfit, along with the suspect, wearing a wig comprised of blond braids, a dress, and fishnet stockings, read to young children.
Notice: This article may contain commentary that reflects the author's opinion.
---


Calling All Americans! Patriot Fetch is Conservative Breaking News Headlines every day, all day. Go to PatriotFetch homepage for daily Conservative news or look below for the next hot story!