No event in modern American history has captured the imagination more than the untimely assassination of President John F. Kennedy, a Democrat who by today's standards would probably have more in common with Republicans. Kennedy was murdered in Dallas on Nov. 22, 1963, allegedly by a single gunman we know as Lee Harvey Oswald. Many conspiracy theories have been produced over the years as to why Kennedy was killed and whether or not Oswald was the only gunman that day in Dallas.
According to Just the News, a former agent with the Secret Service, Paul Landis, who was only a few feet away from JFK when a bullet claimed his life, is coming forward with his own version of what happened that day and it directly challenges the official narrative put out by the government. Why am I not surprised? We all know that if someone within our government is moving their lips about something as big as this, they are probably lying.
"Landis, who struggled with so much trauma in the aftermath of the assassination that he left the Secret Service, is publicly telling his full story for the first time after more than six decades, The New York Times reported Saturday," the report said. "Landis, 88, had always believed that Lee Harvey Oswald acted alone in shooting the president. Without elaborating further, Landis said: 'At this point, I'm beginning to doubt myself. … Now I begin to wonder.'"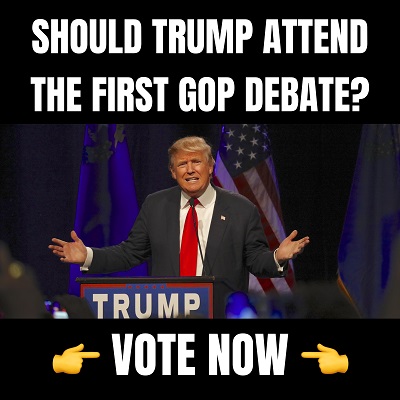 The report added, "In recent years, he has shared his account with multiple key figures, including former Secret Service Director Lewis Merletti as well as author and lawyer James Robenalt. His entire narrative will be detailed in his upcoming memoir, 'The Final Witness,' which will be published Oct. 10."
If what Landis says is accurate, it could poke some serious holes in the conclusions arrived at in the Warren Commission. The commission, which was appointed by the president, never conducted an interview with Landis, which is very strange in and of itself, considering how close to JFK he was the day of the assassination, arrived at the conclusion that it was a single bullet that hit the president's back, came out his throat, then slammed into Texas Gov. John Connally, which then caused injuries to his back, wrist, chest, and leg, all while he was sitting in the front seat of the presidential limo.
The question is, how can one single bullet do that much damage? I mean, that's crazy, right? A lot of skeptics seem to think so, which is why they refer to the conclusion as the "magic bullet" theory.
"The commission reached that conclusion in part because a bullet was discovered on a stretcher that it was believed Connally laid on at Parkland Memorial Hospital, so they assumed it exited his body as medical professionals worked to save his life. However, Landis said he found the bullet in the presidential limousine in the back of the seat in front of Kennedy. In the chaotic scene after the assassination, he was concerned that souvenir hunters would try to take evidence from the vehicle, so he grabbed and put it next to Kennedy on his stretcher," JTN stated in the article.
Landis has a theory of his own. He believes that the stretchers were pushed together and the bullet ended up on the gurney Connally was using.
"There was nobody there to secure the scene, and that was a big, big bother to me," Landis recounted . A crowd of people quickly flooded into the area and Landis said: "I was just afraid that — it was a piece of evidence, that I realized right away. Very important. And I didn't want it to disappear or get lost. So it was, 'Paul, you've got to make a decision,' and I grabbed it."
"If what he says is true, which I tend to believe, it is likely to reopen the question of a second shooter, if not even more," Robenalt, who has researched the assassination from top to bottom and helped Landis with processing the memories he has from that fateful day, remarked.
"If the bullet we know as the magic or pristine bullet stopped in President Kennedy's back, it means that the central thesis of the Warren Report, the single-bullet theory, is wrong," Robenalt proclaimed.
The kind of rifle that Oswald was using, the 6.5 mm Carcano, take some time to reload, so if Connally was shot by a different bullet, Oswald wasn't the one who fired it.
It's important to point out that what Landis is claiming now is different from the two written statements he offered at the time of the shooting. In those original statements, he never mentioned finding the bullet, nor did he say anything about only hearing two shots instead of three as noted in the Warren Commission.
Landis said that his recollection of finding the bullet was different from the official account back in 2014, but did not come forward over fears he may have made a mistake at the scene.
"I didn't want to talk about it," Landis recalled. "I was afraid. I started to think, did I do something wrong? There was a fear that I might have done something wrong and I shouldn't talk about it."
Notice: This article may contain commentary that reflects the author's opinion.
---


Calling All Americans! Patriot Fetch is Conservative Breaking News Headlines every day, all day. Go to PatriotFetch homepage for daily Conservative news or look below for the next hot story!